Last updated on June 9th, 2022.
S'mores Babka is yet another fabulous creative take on the traditional Babka. It's what happens when a piece of Eastern European culture achieves the American dream!
The result? A rich, buttery, and soft dough filled with chocolate, marshmallow fluff, and graham cracker crumbs. No, it's not that good. It's so much better.
Be sure to check out more of my S'mores recipes: S'mores Bars, S'mores Hamentaschen, and S'mores Pies.
I know I had you with S'mores but you are actually here for the Babka. When it comes to Babka, it's all about the dough. If the dough is stale, dry and crumbly then not amount of marshmallow fluff would make any difference. This recipe is the complete opposite, and I collected some of my baking tips to help you achieve just that.
The leveling agent in this recipe is yeast. It can get a bit intimidating baking with it, so below are some "friendly user" fun (yes I'm a baking nerd) facts about the science of baking with yeast. I have no doubt the information below will put you at ease.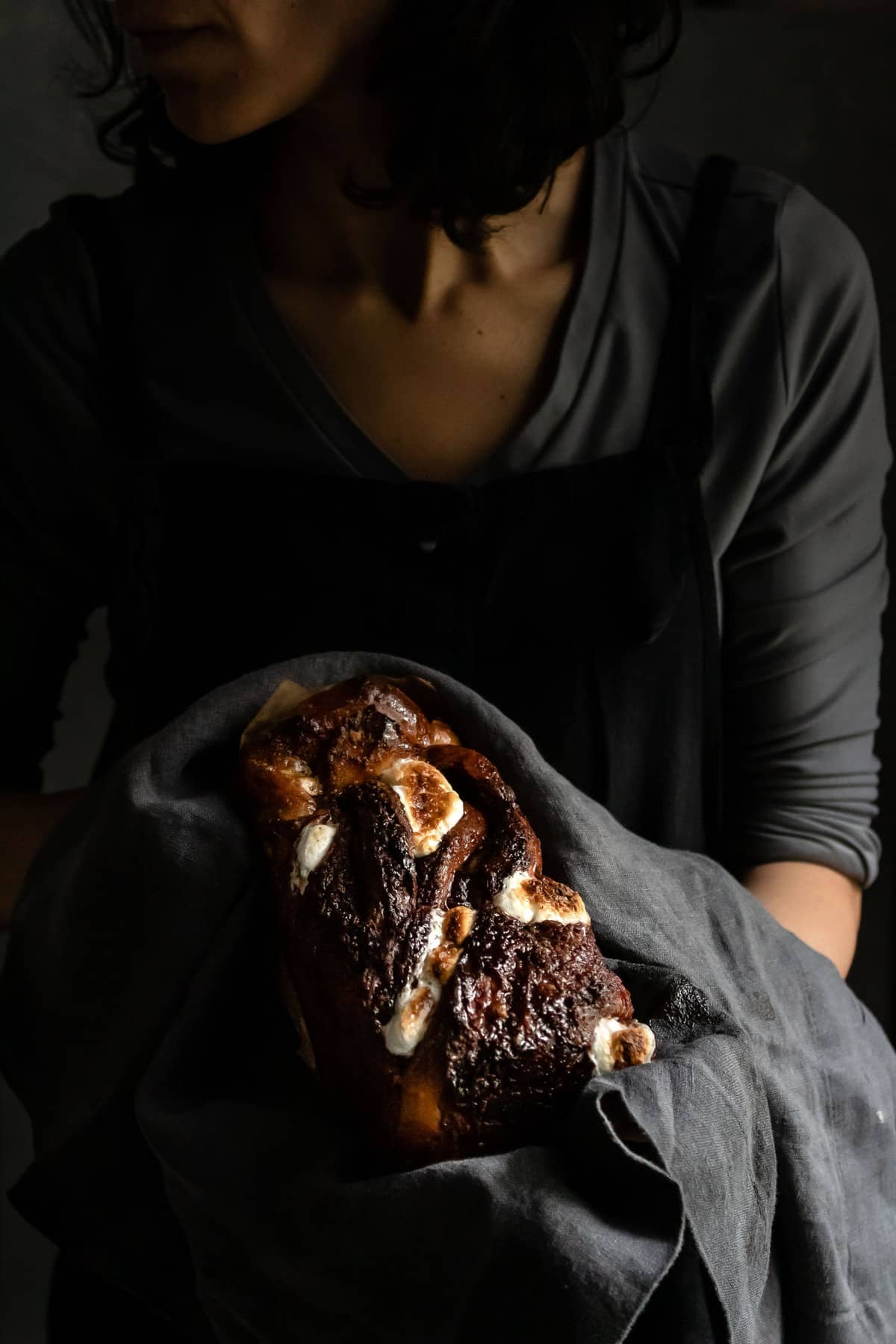 You may have already know that yeast is a single-cell fungus that when in dry or cold environment is inactive. Once in touch with warm water the yeast is reactivated and then feeds on the sugar in the flour. Then it releases carbon dioxide (air) and raises the dough. The gluten that forms when wheat and water comes together is starchy and is able to contain thousands of gas bubbles as the yeast is working. Without the flour (gluten) to contain the yeast we will basically only have bubbles.
Warm water and sugar reactivate the yeast (ideal 95F / 35C).
Hot / boiling water kill the yeast (120F / 48C or higher) .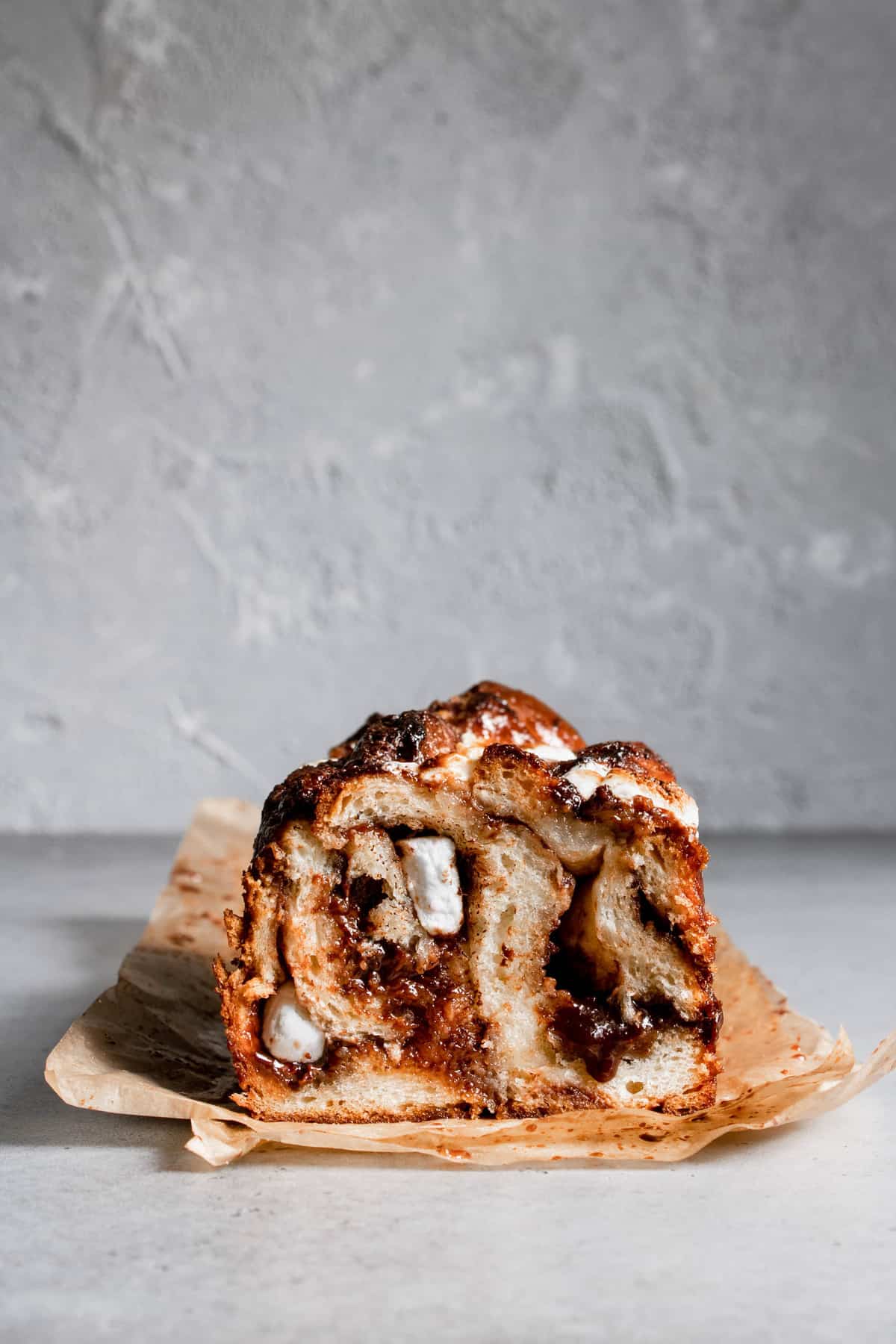 Pointers for success when baking with yeast:
Always test that the yeast is still alive by mixing 1 tsp yeast with 1/2 tsp of sugar and 1/2 cup of warm water. Stir and let sit for 10-15 minutes. If alive you will notice a bubbling brew.
White sugar activates the yeast, salt can kill it. But that doesn't mean we should not add it to the recipe especially since it adds a lot of flavors. Make sure you add the exact amount the recipe calls for and best to add it at the end.
Water under 70F / 21C will not activate the yeast. If the room the dough is resting in a warm spot it will help the rise. However, it will be much slower and will take longer.
Many bakers including myself like to let the dough rise for a period time of 8-10 hours. Long fermentation allows more flavor to develop. (the below recipe does not require a long rise time)
Rich doughs contain some type of fat (like cream and butter) and yolk and take longer to rise, due to the extra weight the fat and yolk add. When baking rich dough, make sure the liquid is in the ideal temperature and/or activate the yeast with water and sugar before adding it to the flour. (see recipe below)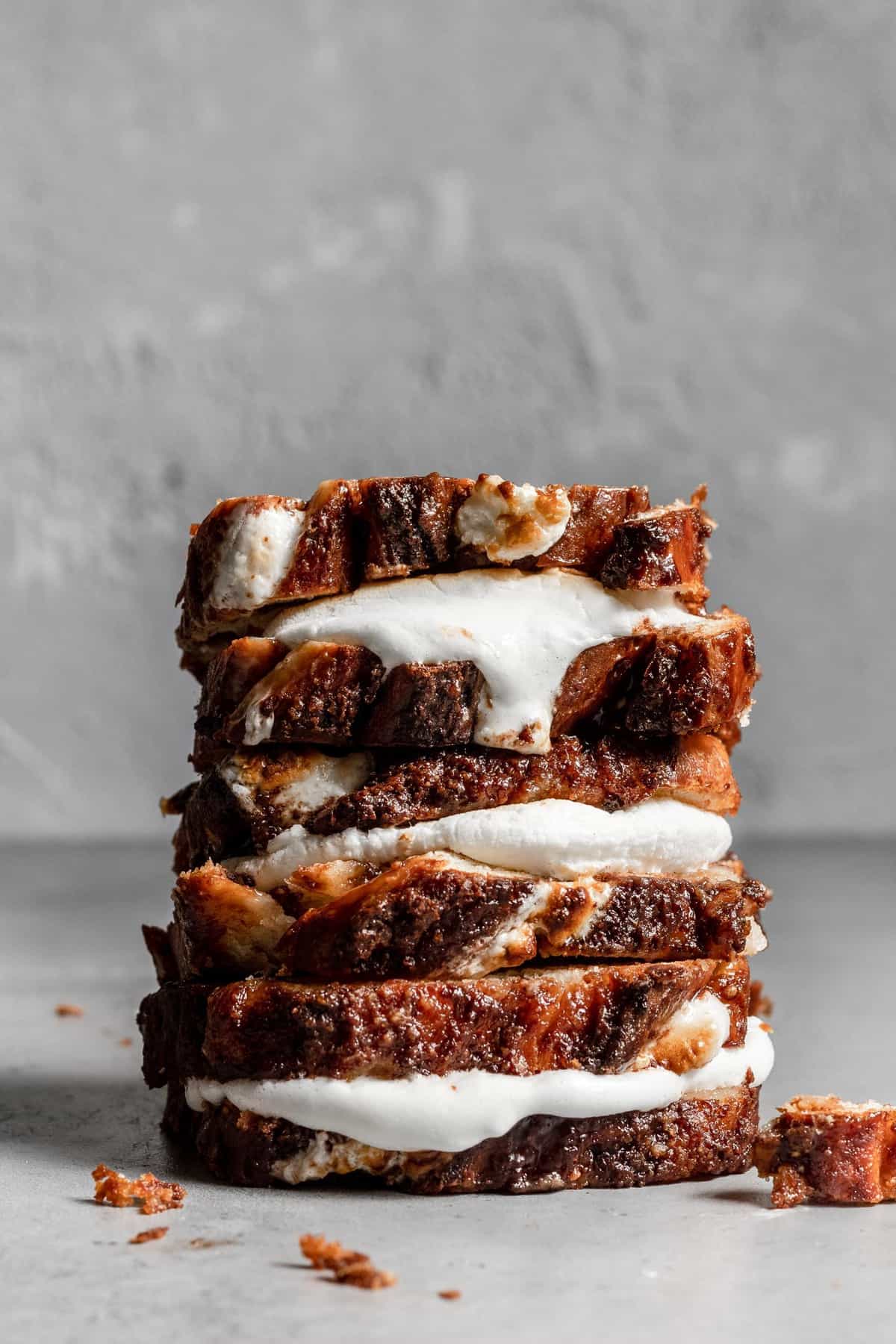 Now lets Talk About This S'mores Babka:
Feel free to fill the dough with any type of filling you wish like cinnamon, almond or even poppy seed filling.
The recipe will yield three 8 1/2″ load pans, but you can also make 1 round Babka baked in an angel food cake pan.
please note that the marshmallow fluff will dissolve as it bakes and you may not notice it. That is ok.
You can also sprinkle some mini marshmallow instead of the marshmallow fluff (or in addition).
The below illustration is how I rolled the Babka. Another option is to divide each piece of dough into three even pieces. Fill and roll each piece and then braid.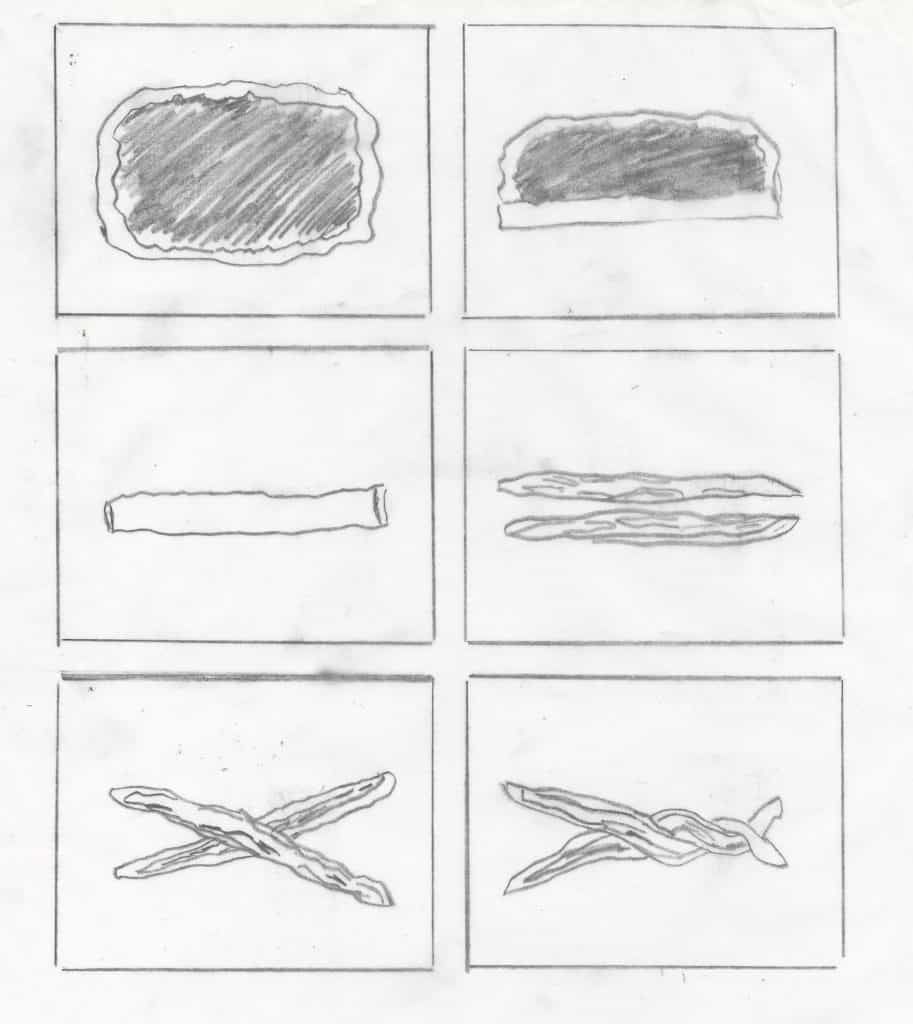 HAPPY BAKING!!!
Here are some more fun recipes you might enjoy:
One more thing…
Don't forget to tag @OneSarcasticBaker on Instagram if you bake this recipe. Would love to see your creations!
S'mores Babka
Prep Time
1
day
21
hours
45
minutes
Ingredients
Babka Dough
1

TBS

Dry active yeast

1/3

Cup + 1/2 tsp

Sugar

(80 g / 3 oz)

1/2

Cup

Lukewarm Water

( 120 ml / 4 oz)

4 1/2

Cup

Unbleached AP Flour

(540 g / 19 oz)

2

tsp

Vanilla

1/2

Cup

Whole milk

(120 ml / 4 oz)

1 1/2

Sticks

Unsalted Butter, melted

(170 g / 6 oz)

2

Large

Eggs
Sugar Syrup
2/3

Cup

Water

(160 ml / 5.5 oz)

1

Cup

Sugar

(200 g / 7 oz)

1

tsp

Vanilla
For The Filling
1/3

Cup

Chocolate or Hazelnut Spread

1/2

Cup

Marshmallow Fluff

1/4

Cup

Crushed Grahm Cracker Crumbs
Instructions
To Make The Dough
Place the yeast and 1/2 tsp of sugar in a medium bowl. Add the water stir to combine and set a side for 10-15 minutes.

In a bowl of a standing mixer, fitted with the paddle attachment mix the flour, 1/3 cup sugar and vanilla.

In a medium sauce pan or in the microwave, warm the milk to a simmer. Do not allow it to boil. When too hot the yeast may die. Allow to cool for 1-2 minutes.

With the mixer on low, add the water-yeat mixture, milk and melted butter. Add the eggs one at a time.

Allow the ingridients to come together to a clumpy mixture then turn mixer off and switch to the dought hook.

Once the dought comes together, turn the mixer off and scrap the sides and bottom of the bowl.

Raise the speed to medium-high and knead for additional 7-10 minutes. Until the dough is elastic and smooth.

Place the dough in a grease bowl, cover with a damp towl (or plastic bag) and let rise for 1-2 hours.

While the dough is resting, make the sugar syrup. Mix the ingredients together and allow to cook on medium heat for about 5 minutes. Remove from heat and let cool.

Grease three 8 1/2" x 4 1/2" loaf pans.

Dived the dough into three equal parts. Roll out each part into a ractengle and spread 1/3 of the choclate spread, then the marshmallow fluff and them sprinkle with some grahm crackers crumbs.

Roll the dough along the shorter side.

Once the dough is rolled into a log. Cut it horizontaly straight down the middle so the middle filling is exposted.

Layer each piece ontop of the other and twist. Place it in a greased pan. Repeat with the other two pieces.

Allow the loafs to raise for about 30-45 minutes.

Preheat oven to 375F about 20 minutes before baking.

Bake for 20 minutes, brush each loaf with two coats of syrup then place back in the oven and back for additional 15-20 minutes.

When the Babkas come out of the oven, brush each onne with another 3 coats of syrup.

Crafully run a knife throu the sides of the pan to realse the Babkas and allow to cool on a cooling rack.