Last updated on November 3rd, 2021.
These Gluten-free Peanut Butter Cookies are crispy, crumbly and full of flavor. The best part is that there is no need for special gluten-free ingredients, just a few everyday pantry items.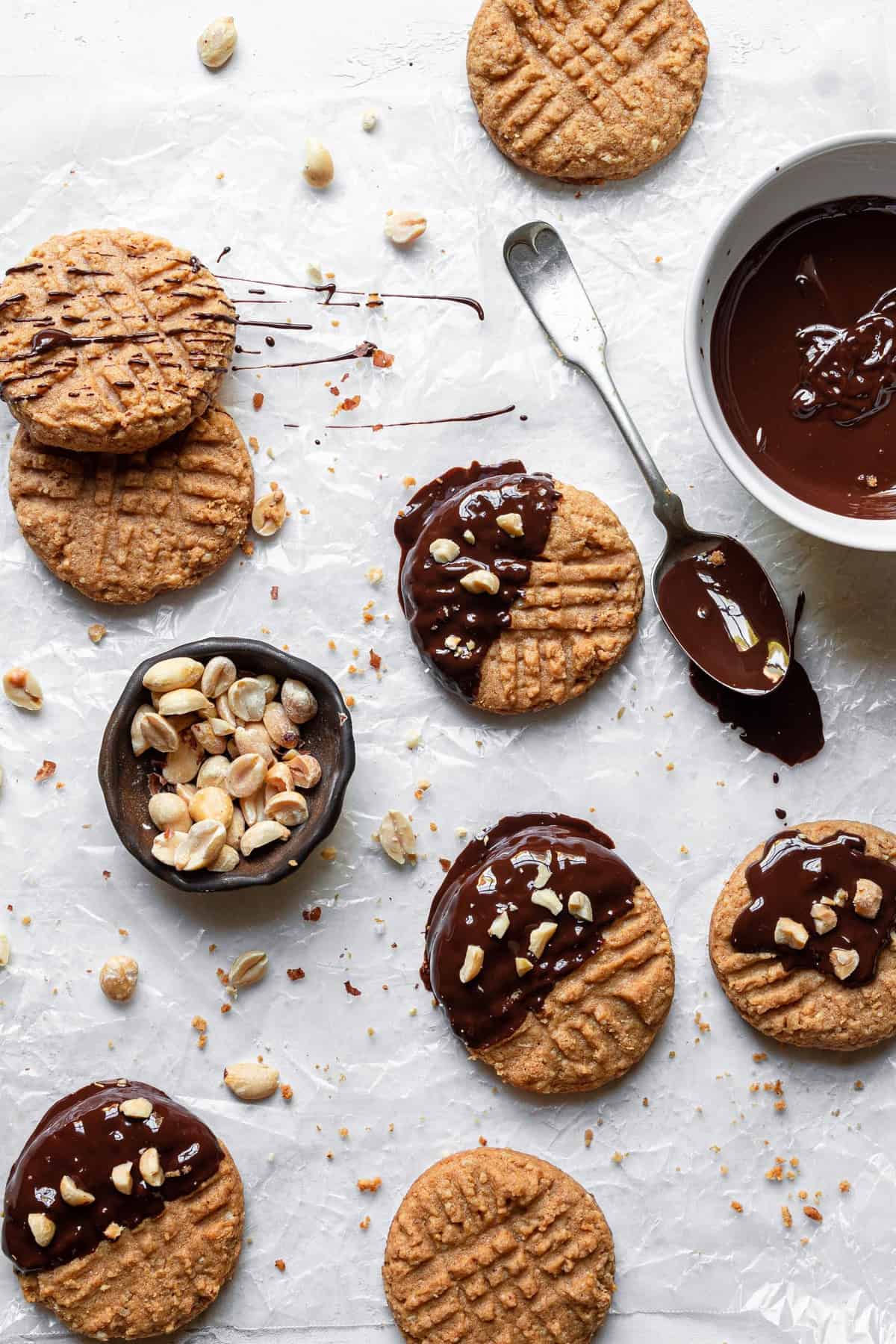 As I was contemplating the recipe for this these Gluten-Free Peanuts Peanut Butter cookies, I couldn't help but wonder whether there is any more room in the world for yet another cookie.
But then I remembered about the time when an expecting mother was asked by her firstborn toddler if she will love him the same amount once his baby brother is born.
The mother smiled and gently replied: "My sweet child, I do not divide my love I multiply it".
And so I present to you the newest member of the cookies family, milk's loved new baby: Peanuts Peanut-Butter cookies.
Now that you know that a new cookie recipe means more love in your life, warm up your oven and bake a batch or two because not only these are SO SO GOOD, they are GLUTEN FREE!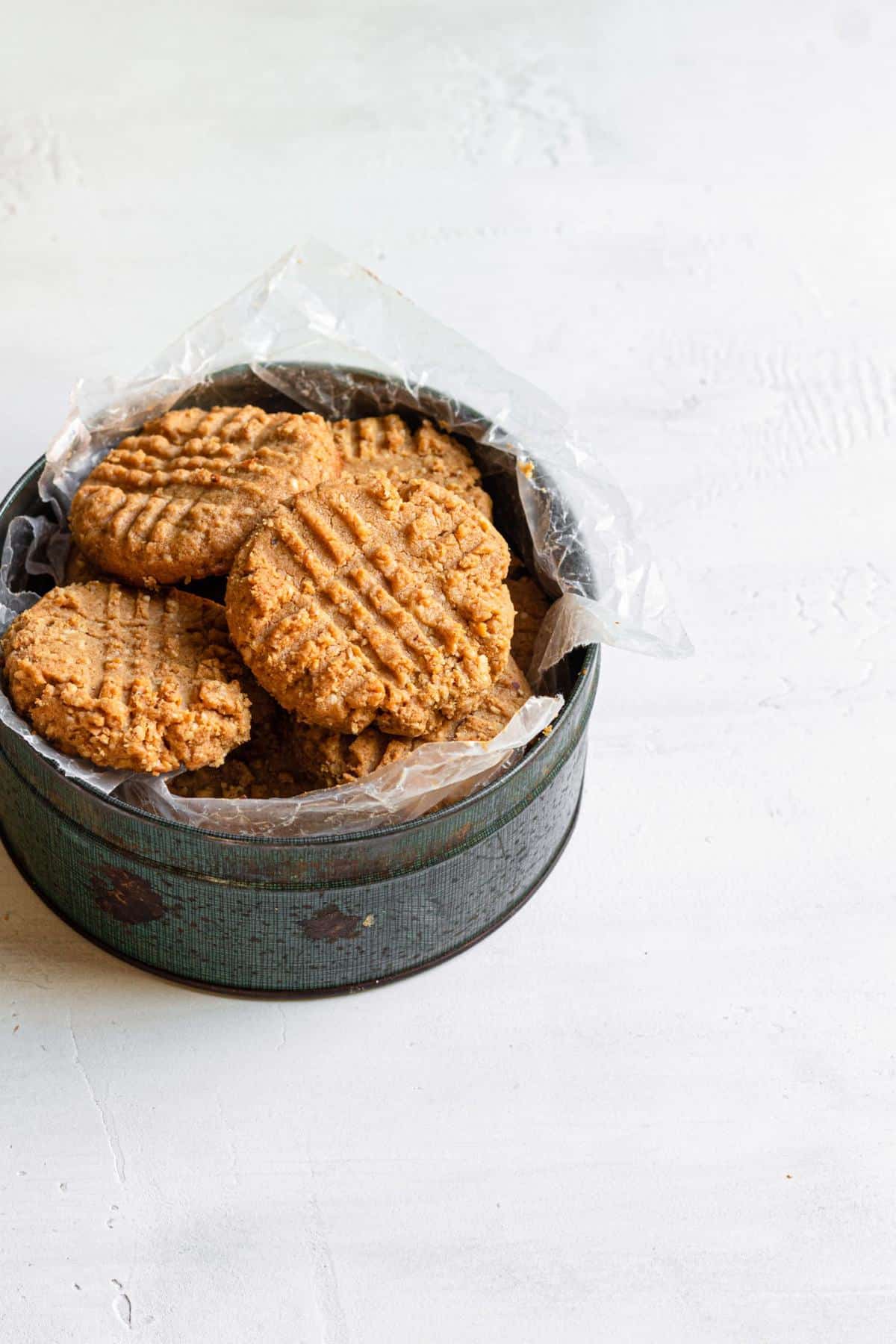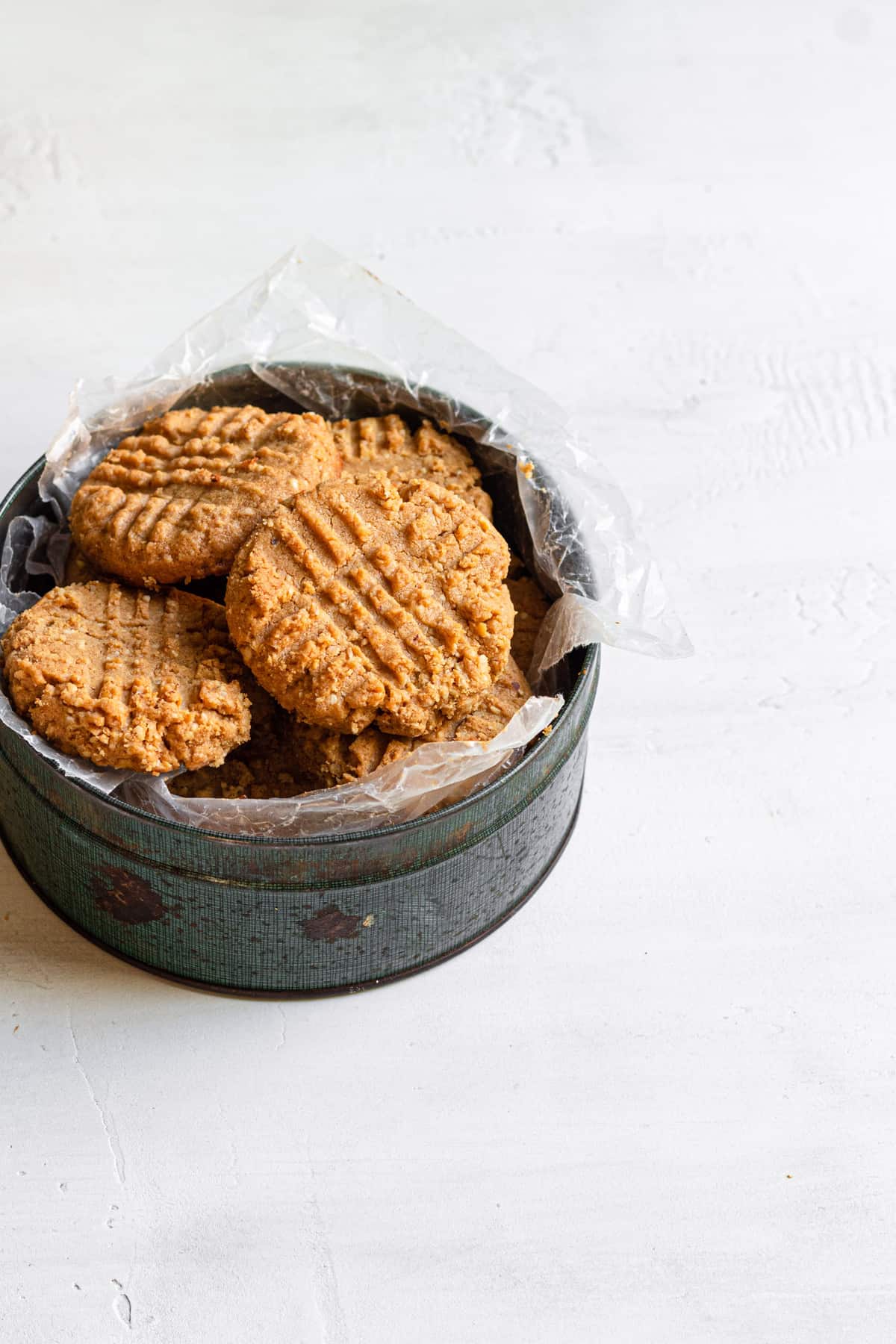 Ingredients In This Recipe:
Vegetable Shortening, I decided to go with shortening firstly because it is the best way to ensure the cookies will hold their shape and not spread as much. Secondly, I love that the mine flavor comes from the peanuts and PB.
Sugar
Peanut Butter, use your favorite brand but please keep in mind that the organic brands do not have any added sugar in it. You can go ahead and add an extra 1/4 cup of sugar (brown sugar is ok too).
Egg
Rolled oats using grind rolled oats and roasted peanuts as a substitute for flour is the way to make sure this recipe id Glutenfree.
Roasted Peanuts I used lightly roasted but you can use unsalted or salted.
How To Make These Gluten-free Peanut Butter Cookies:
In the food processor, process the oats and peanuts separately.
Beat together shortening, sugar egg and peanut butter until well combined.
Add the processed oats and peanuts.
Use a cookie spoon to measure the cookies and place them in a cookie pan.
Use the back of a spoon to gently press each cookie one time in a vertical way and again in the horizontal direction.
Bake
Storing the cookies
The cookies can be store at room temperature for 5-7 days. In the refrigerator for up to 10 days, also can be frozen for up to 2 months.
HAPPY BAKING!!!
Also, don't forget to tag @OneSarcasticBaker on Instagram if you bake this recipe. I would love to see your creations!
Here are some more cookies recipe you might enjoy:
Thinking of baking this recipe soon? Pin THIS pin on your Cookies, Gluten-free or Baking boards.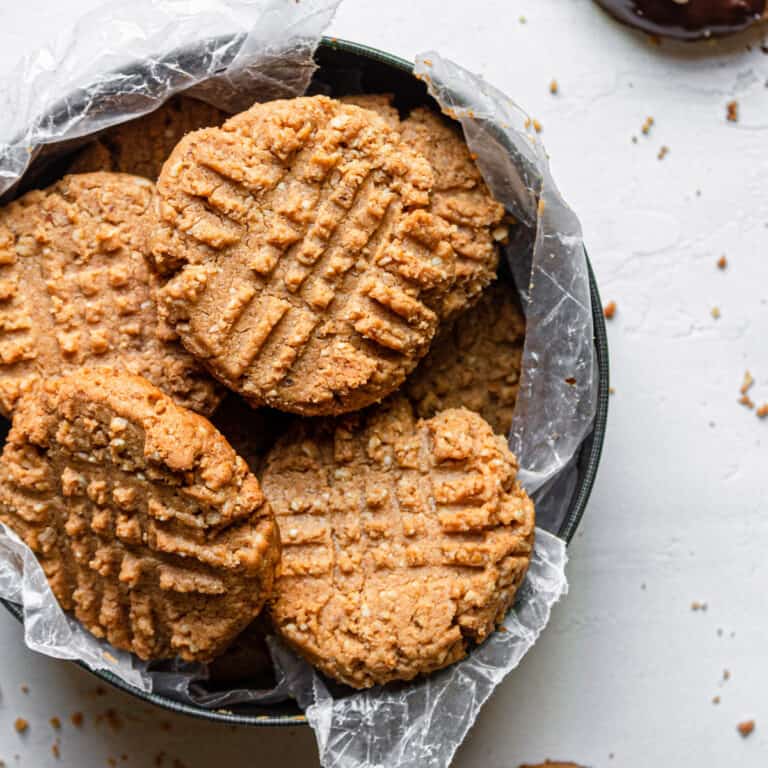 Gluten-free Peanut Butter Cookies
Gluten-free Peanut Butter Cookies are crispy, crumbly and full of flavor.
Ingredients
1/3

Cup

Vegetable Shortening

(57 g/ 2 oz)

1/2

Cup + 2 TBS

Sugar

(120 g/ 4 oz)

1

Cup

Smooth Peanut Butter

(265 g/ 9.5 oz)

1

Large

Egg

1/2

tsp

Salt

3/4

Cup

Unsalted Roasted Peanuts

(100 g/ 3.5 oz)

3/4

Cup

Uncooked rolled oats

( 80 g/ 3 oz)
Instructions
Preheat your oven to 350F and line 2 pans with parchment paper.

In the food processor, process the oats into flour like meal. This might take few minutes.

Do the same with the peanuts but make sure not to over process or the peanuts will be too oily. Just until you have evenly crushed peanuts.

In a bowl of a standing mixer, place the shortening, sugar, peanut butter, egg and salt and mix until you get a smooth mixture.

Add the oats and peanuts and mix to combine.

Using a cookies spoon, scoop the cookie dough on the pans and using the back of a fork mark each cookie from top to bottom and then from side to side.

Bake for 15-18 minutes or until the cookie is golden on the sides.