Last updated on December 14th, 2021.
Billie's Gingerbread Cake is a symphony of sweet and spicy with a dash of peppercorn and it is soaked with bourbon syrup and sprinkled with orange-glazed.
Hi friends and welcome back to the Baker's Book Club, and boy am I excited about this one. This book was the first "Baking Novel" I ever read and to be truthful it's not really about baking. This one is all about food.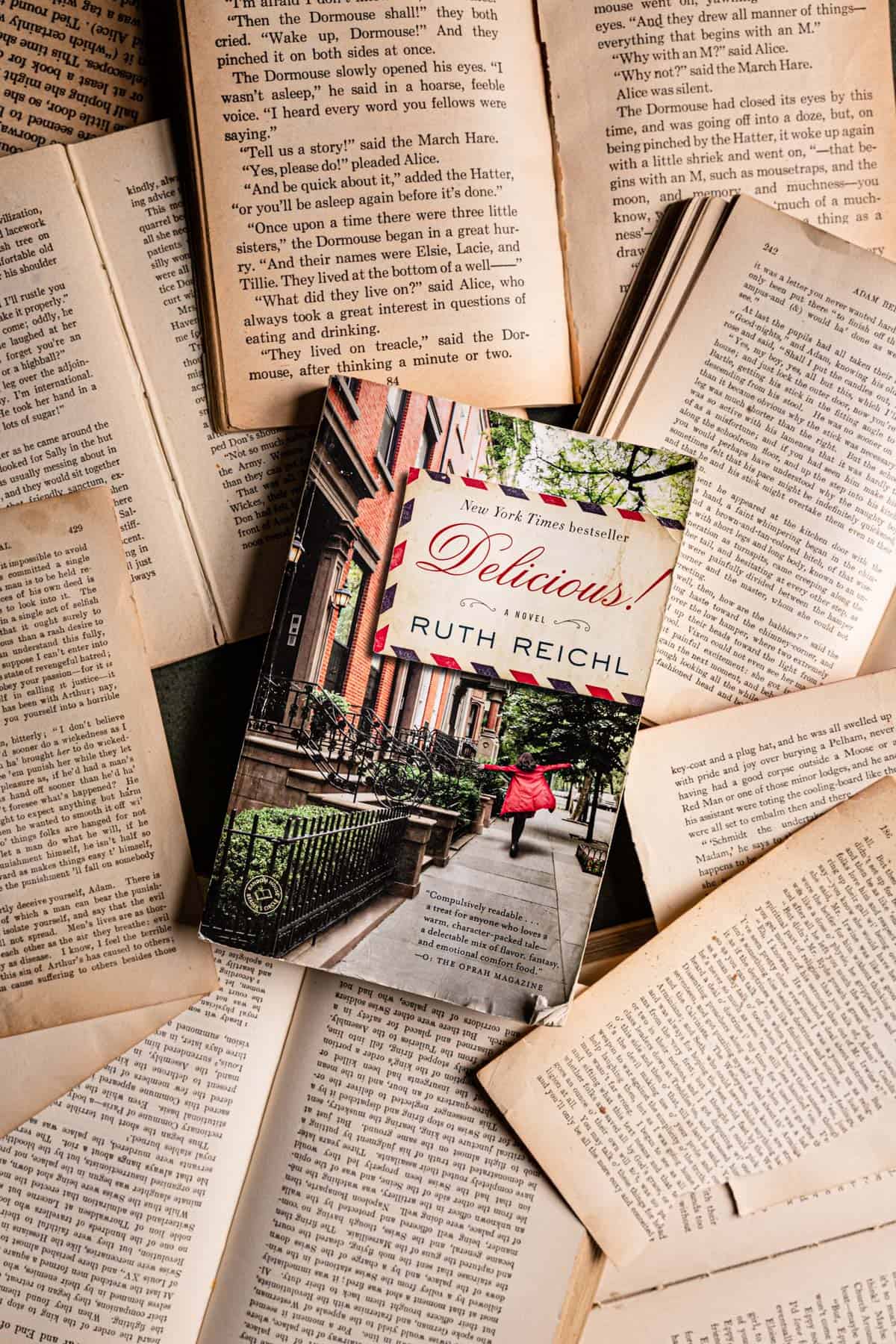 Imagine you left your loving family and a thriving baking business in California to presume your dream job in NYC at the most iconic food magazine only to be the last member standing after the sudden shut down of the publication. Well, that's what happened to Billie.
Billie Breslin traveled far from her home to take a job at the iconic magazine in New-York Delicious!.

When the publication suddenly shuts down, Billie is offered a new job: to stay behind and uphold the magazine hotlines for complaints and recipe inquires.

The book carries the readers to the colorful food world of downtown New-York as Billie juggles a part-time job in a lively food shop in little Italy and her time in the Magazine's library where she discovers corresponding letters of a 12 years old who wrote to the legendary Chef Beard during World War II.
If you are a food lover and you own a yearly subscription to about every food magazine this one is for you!.
Firstly, the book gives a sneak pick of behind the scene of food magazines. But for the most part, the book is nothing but a beautiful homage to the glory of food and the power it has of bringing people together.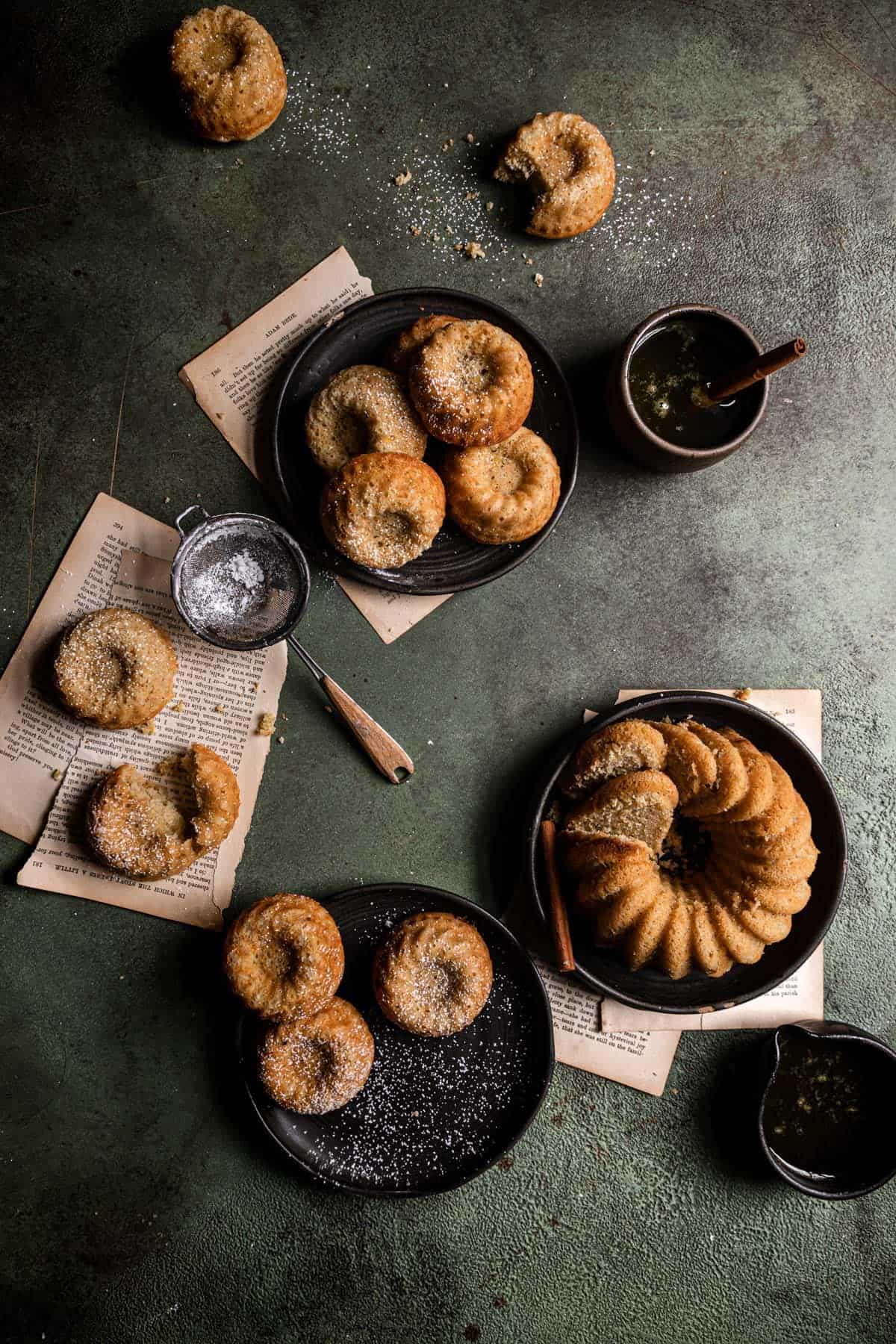 Now, Let's Talk About This Gingerbread Cake
Like I mentioned before, this book is not really about baking, but this Gingerbread cake is the star of the show. Since childhood, the cake was a source of both comfort and passion for Billie and her first introduction to the world of baking and food.
Unlike a traditional Gingerbread cake that is molasses-based, this cake uses none. Even more so, the cake calls for freshly grated ginger, fresh orange zest, and different spices including peppercorn.
I love how the unexpected ingredients come together in perfect harmony and together create a delicious, tender, and warm cake.
What Ingredients Are In This Gingerbread Cake:
Fresh Ginger, yes the cake calls for freshly grated ginger, and I do not recommend using ground ginger instead.
Fresh Orange Zest
Butter
Sugar
Ground peppercorn
Clove
Cardamom
Cinnamon
AP Flour
Baking powder
Eggs
Egg yolk
Sour cream
Making the cake:
Firstly, we need to prepare the ingredients, starting by grating the ginger (I used 2 large pieces of ginger) and orange zest. Next sift together the flour, baking powder, salt, and spices, and mix the eggs, egg yolk, and sour cream together.
The book recipe calls for grinding 1 peppercorn, 1 whole clove, 1 whole cardamom and 1 cinnamon stick, then measuring 1/4 tsp of each. I used store bought spices but you can decide which way to go.
Now we will mix the cake, starting by beating the sugar and butter together until light and fluffy, then add the ginger and orange zest. The last step is to add the flour mixture alternating with the sour cream mixture (starting and ending with the flour mixture). Pour the batter into the greased pan and bake.
Pans To Use:
Even though the recipe calls for 6 cups bundt pan, I baked this cake using a regular sized bundt pan. (but the cake is no so tall.) Also, you can use loaf pan and mini bundt pas but please make sure not to fill the cavities/pan over 3/4 full.
Soaking and Glazing the cake:
Below is a recipe for a bourbon soak and an orange glaze. You can follow the bowl instruction and also soak the cake with simple orange syrup. (bring to a boil, 1/2 cup sugar with 1/2 cup orange juice.)
Storing the Cake:
At room temperature covered for up to 3 days.
HAPPY BAKING!!!
Also, one more thing…
Don't forget to tag @OneSarcasticBaker on Instagram if you bake this recipe. Would love to see your creations!
Here are some more cookie recipes you might enjoy:
Lastly, did you like this recipe and find it inspiring? Save THIS PIN to your Baking or Cake boards.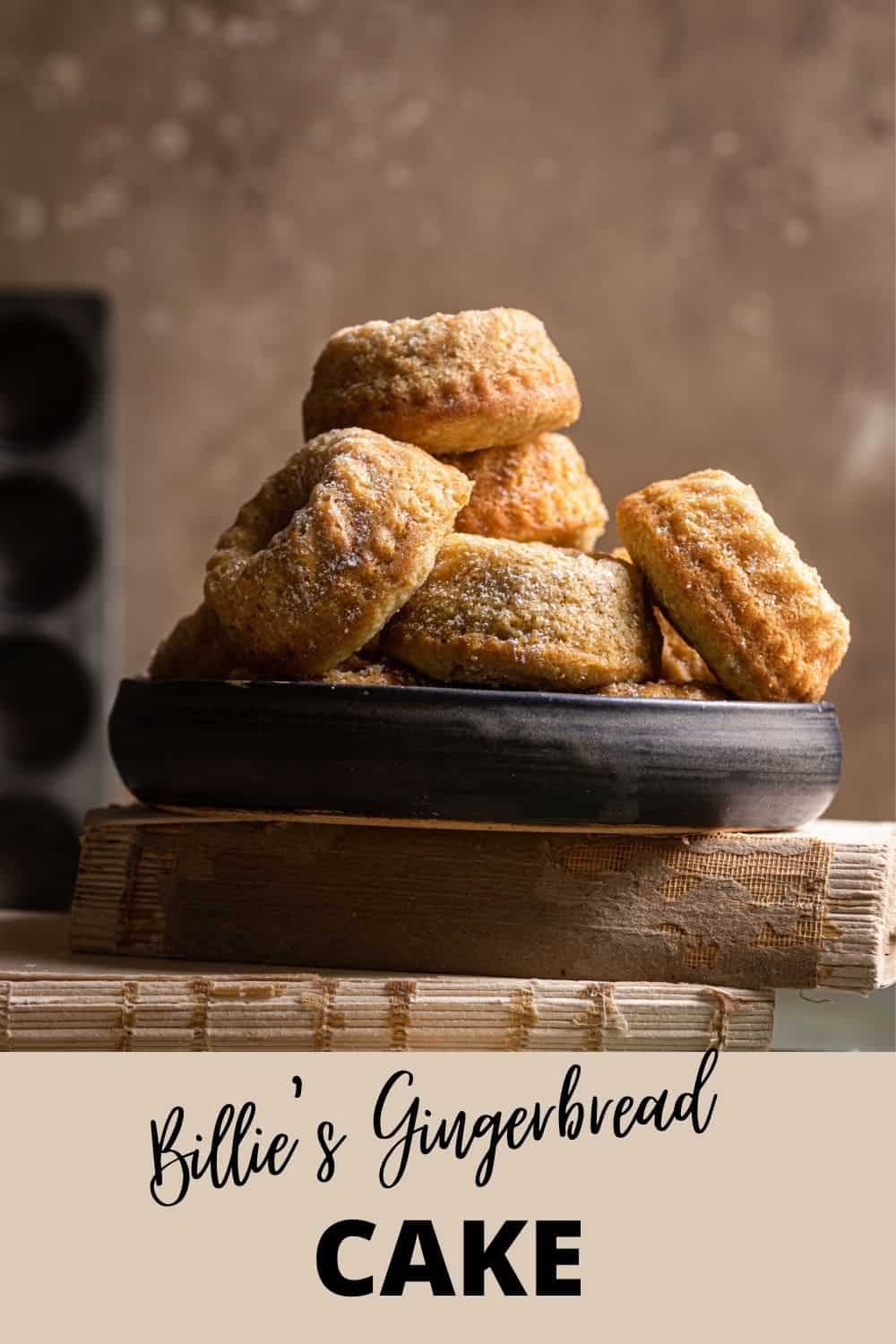 Billie's Gingerbread Cake
Sweet and spicy gingerbread cake soaked in rum syrup
Ingredients
Cake
1/4

tsp

Ground Peppercorn

1/4

tsp

Ground Cardamom

1/4

tsp

Ground Clove

1

tsp

Ground cinnamon

2

Cups

AP Flour

(240 g / 8 oz)

1

tsp

Baking powder

1

tsp

Baking powder

1/2

tsp

Salt

1 1/2

Stick

Unsalted butter, soft

(170 g / 6 oz)

1

Cup

Sugar

(200 g / 7 oz)

2

Large

Eggs

1

Large

Yolk

1

Cup

Sour Cream

1/4

Cup

Ginger root grated

2

tsp

zest of 2-3 oranges
Soak
1/2

Cup

Bourbon

1 1/2

TBS

Sugar
Glaze
3/4

Cup

Powdered Sugar

(80 g / 3 oz)

5

tsp

Orange juice
Instructions
Cake
Preheat oven to 350F and grease a 6" bundt pan or 12 mini bundt pans.

In a medium bowl sift together the flour, baking powder, salt and spices. Set aside.

Mix the sour cream, eggs, and egg yolk, set aside.

In a bowl of a standing mixer beat the butter and sugar until light and fluffy, about 3-4 minutes. Scrape the sides and bottom of the bowl.

Add the grated ginger and orange zest to the butter mixture and beat until combined.

Add the flour mixture, alternating with the sour cream mixture in three additions starting and ending with the flour mixture.

Scoop the batter into the greased pan(s) (if using mini pans, make sure not to fill it over 3/4) and bake for 40-45 minutes or until a toothpick comes out clean from the center of the cake.

Remove the cake from the oven and let it cool while you make the soak.
Soak
Bring the bourbon and sugar to simmer and let simmer for 4 minutes.

Brush the syrup on the cake and give few minutes to soak in.

Remove the cake from the oven and brush the remaining of the syrup.
Glaze
Once the cake has completely cooled, mix the sugar and orange juice until smooth and use a spoon to drizzle on the cake.