Last updated on July 18th, 2022.
Chocolate Celebration Cake is the best name for this cake. With tender crumbs, soft texture, and the perfect touch of chocolate, this cake is genuinely celebrating our love for chocolate in the best possible way I can think of.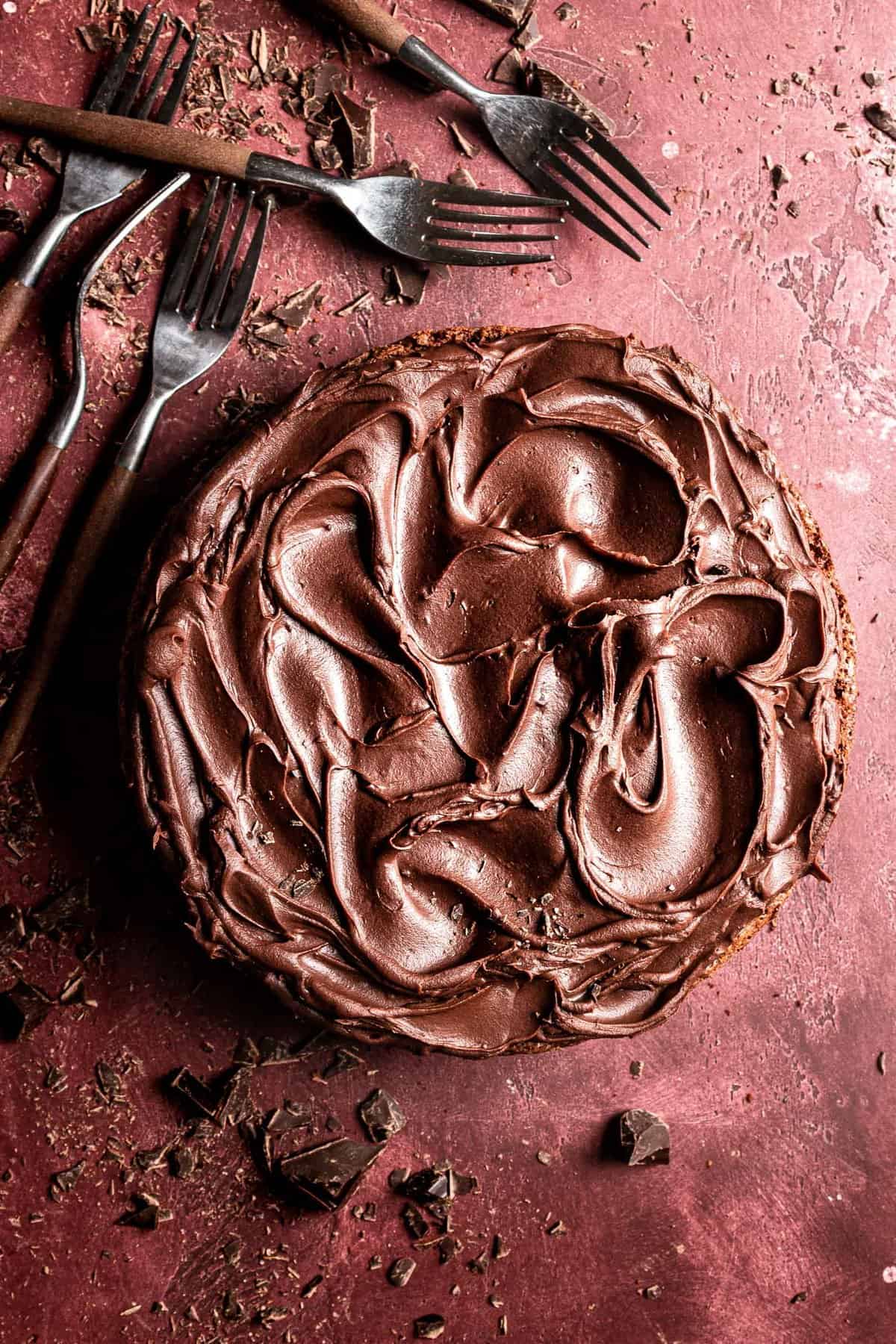 I did not name this cake, nor can I take credit for developing this recipe. Believe it or not, I found this recipe in a children's book called "Grandpa Cacao".
My beautiful friend Becky is behind the fantastic podcast The Storied Recipe. On her podcast, she interviews different personalities and talks to them about the stories behind their favorite recipe.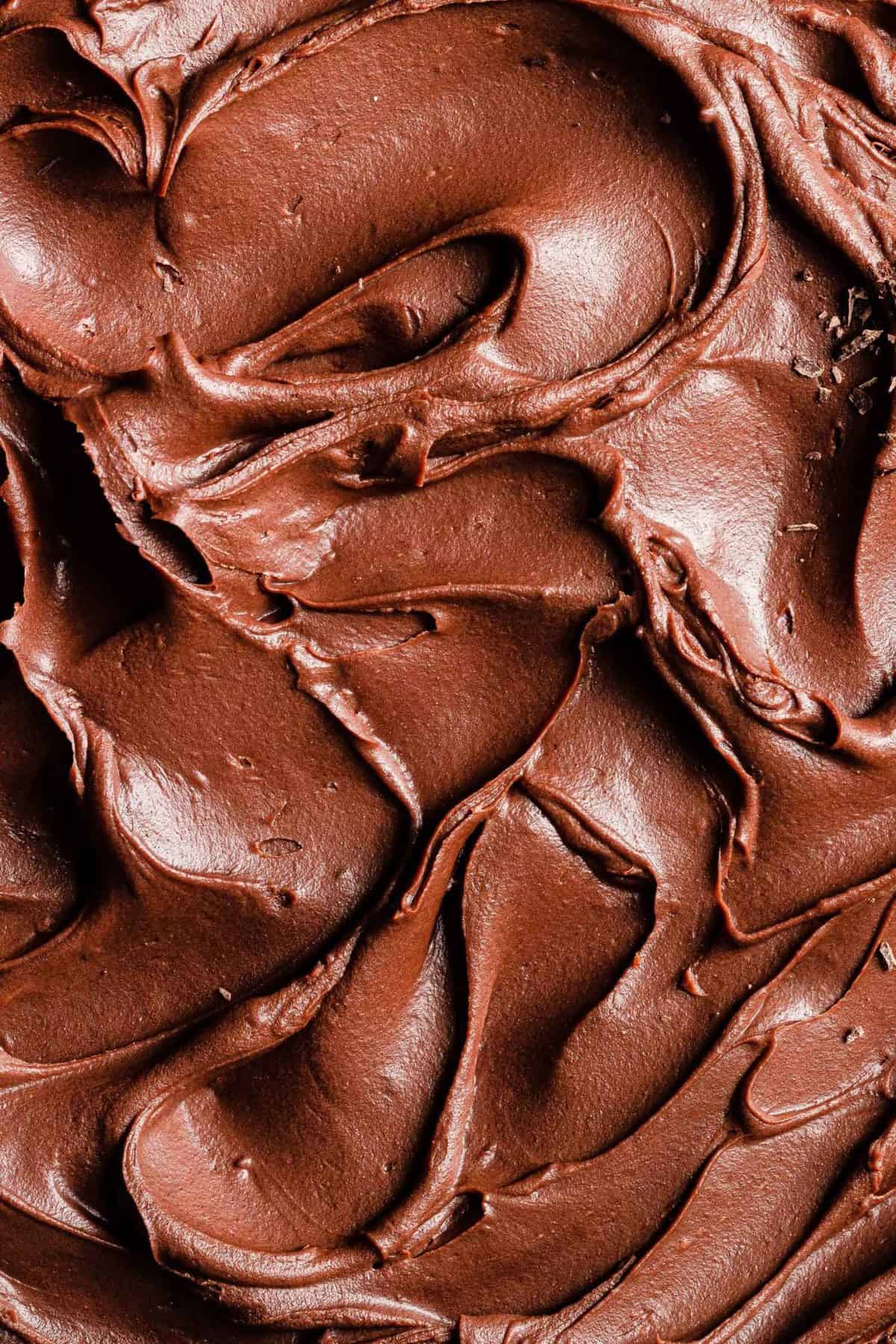 Side note: Becky interviewed me not so long ago and we talked about my Moroccan, Iranian, Greek and oh so Jewish family. Find the episode HERE.
One of Becky's guests was Elizabeth Zunon, the writer and illustrator of Grandpa Cacao. Elizabeth is the granddaughter of Grandpa Cacao, a Cacao farmer from the Ivory Coast she never got to meet personally. But the beauty of it all is that Elizabeth feels a solid connection to her Grandpa through her dad's stories and, of course, Chocolate.
Immediately after listening to the podcast, I ordered the book. My official statement is that my girls would love the book. But since we are friends, I can be honest and say I bought it for myself and the recipe. I mean, a chocolate cake baked by the offspring of Cacao farmers? Obviously, I have an ethical and professional responsibility to get to know it. 'M I right?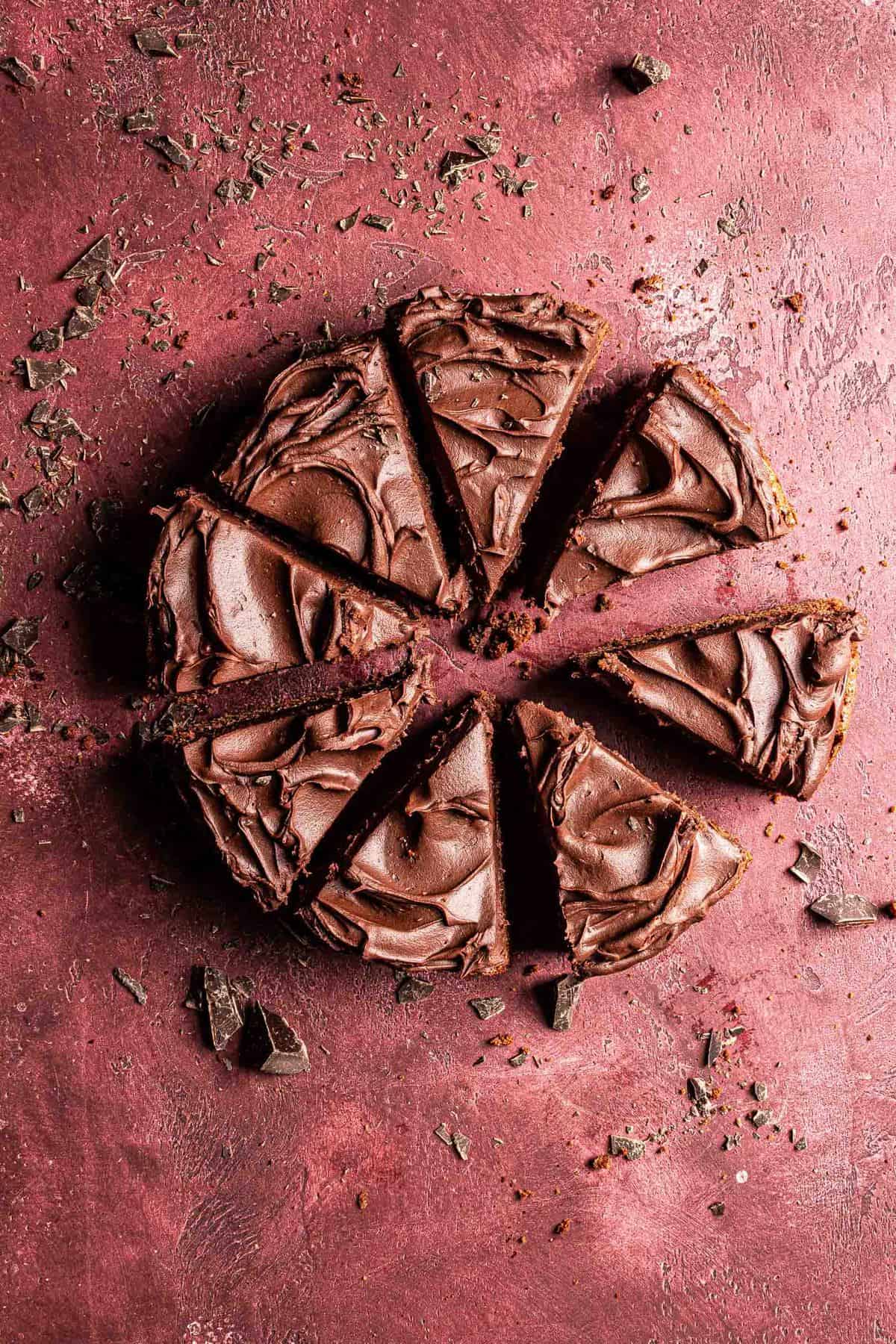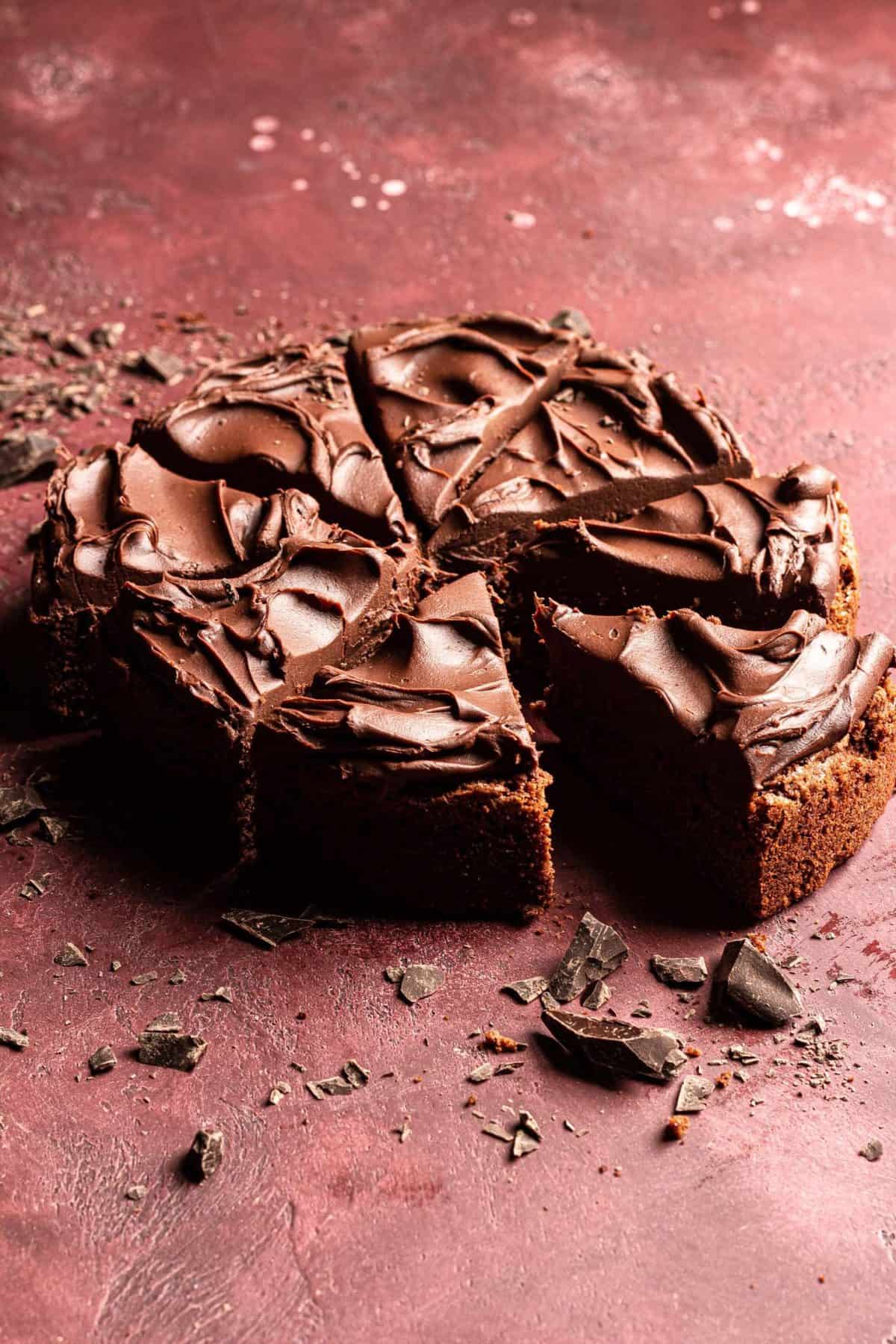 This cake is fantastic! Above all, it is SUPER easy to make and requires no mixer, two or three bowls. But also it has a very unique sweet flavor that is not overpowered by the chocolate.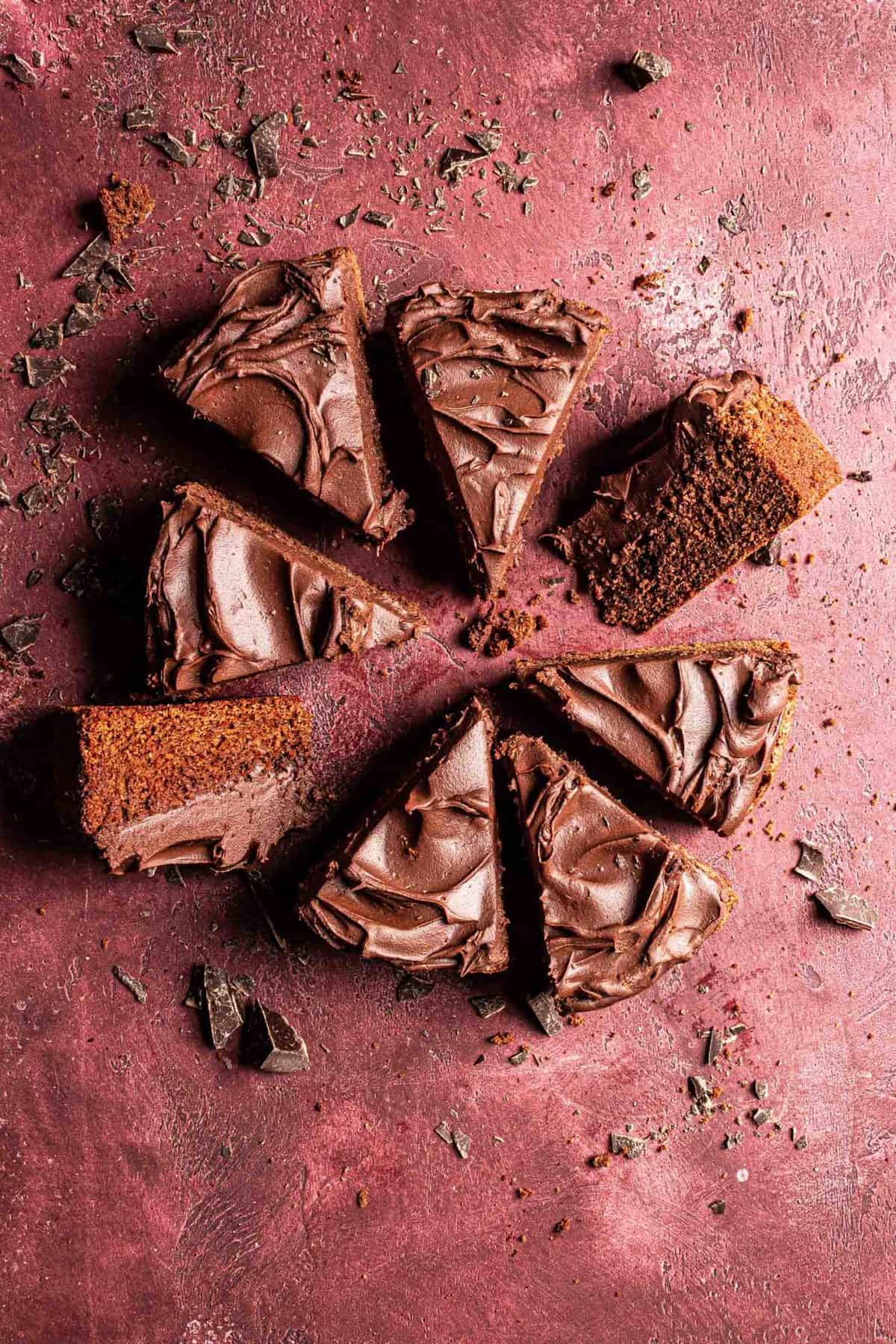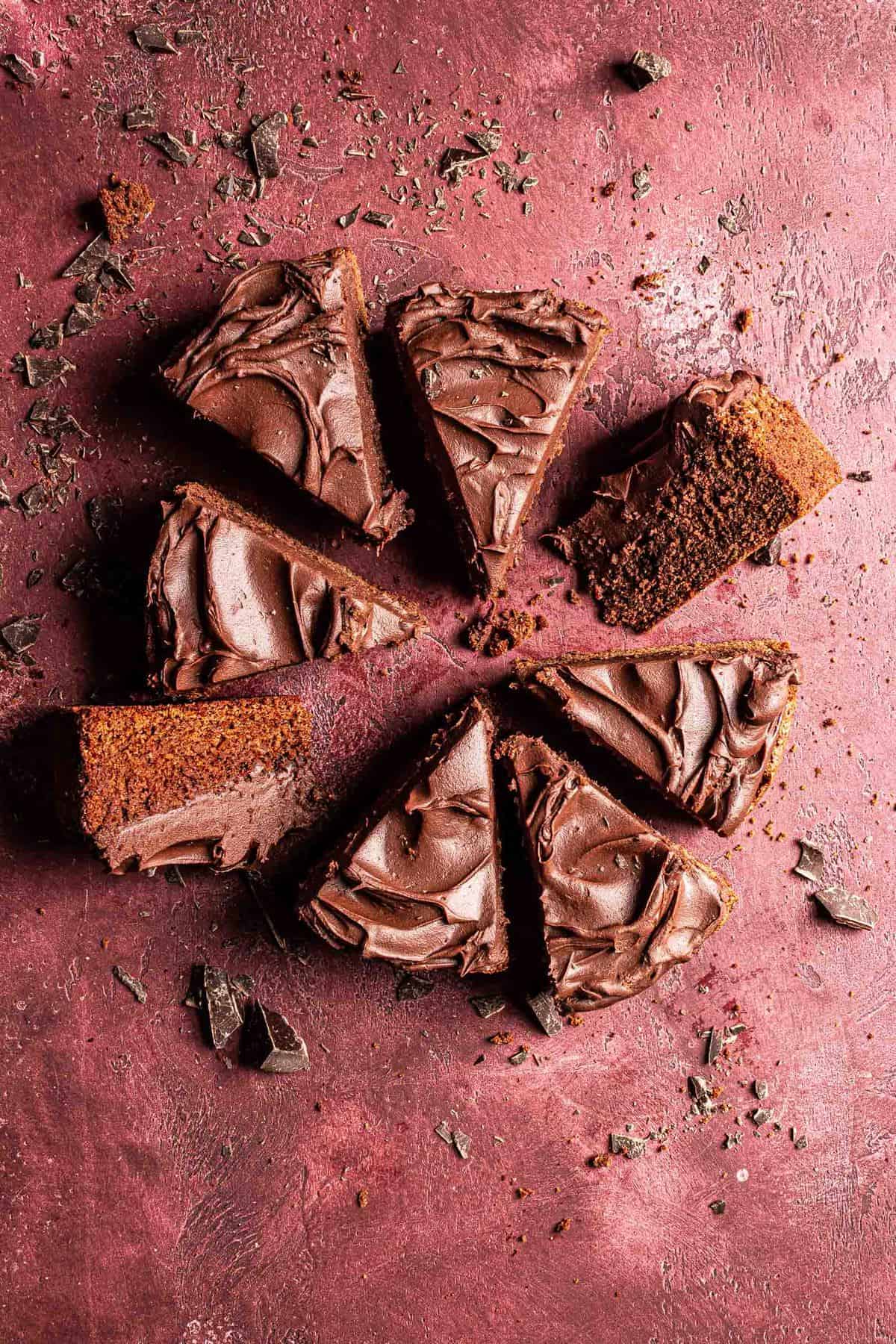 Now Let's Talk About This Chocolate Celebration Cake:
This recipe yields a 1×9″ chocolate cake. But if you wish, you can bake the batter in cupcake liners.
The frosting recipe is just a suggestion, and you can definitely simply sprinkle some powdered sugar or powdered cocoa instead.
Always use high-quality dark chocolate, preferably from an independent chocolate manufacturer (to learn more about why I highly recommend listening to the podcast.) Dark 70%-72% is what I used for this cake but use what you like.
When making the chocolate frosting, please note that depending on where you live and the moisture in the air, it might not thicken to a spreadable texture. If that happens, no worries. Simply add about 1/4 cup of chocolate chips to a small amount of frosting then warm it in the microwave to melt. Then add it to the rest of the frosting. I have an article all about what is ganache and how to master it as well.
Feel free to add some cinnamon, cayenne pepper, nutmeg, or whatever spice you might like.
The chocolate frosting takes time to cool and reach the proper spreading consistency. I recommend preparing it ahead even the night before, it can sit covered at room temperature for up to 3 days.
HAPPY BAKING!!!
Here are some more chocolate recipes you might enjoy:
Also, One more thing…
Don't forget to tag @OneSarcasticBaker on Instagram if you bake this recipe. Would love to see your creations!
Did you like this recipe and inspiring? Save THIS PIN to your Cakes, Desserts or Chocolate boards.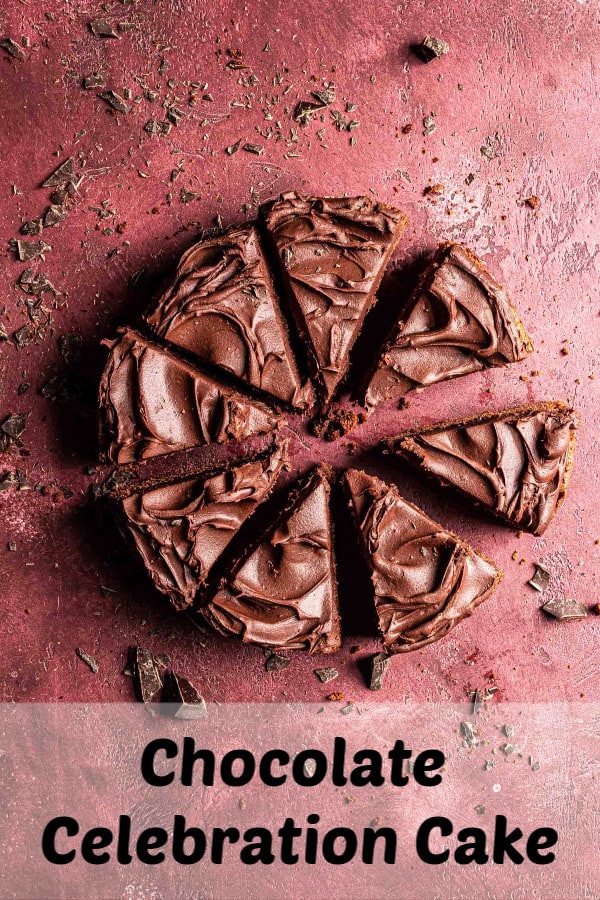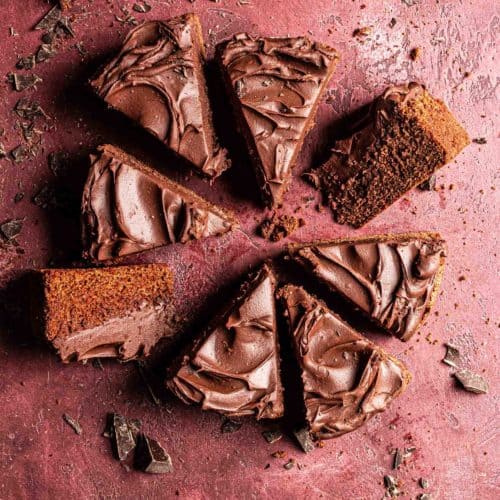 Chocolate celebration Cake
Ingredients
1 1/2

Cups

AP flour

(180 g / 6.5 oz)

2

tsp

Baking Powder

1/2

tsp

Salt

2/3

Cup

Semi-sweet baking chocolate

1

Stick

Unsalted butter

3/4

Cup

Dark brown sugar

(150 g / 5.5 oz)

1/4

Cup

Sugar

(50 g / 2 oz)

3

Large

Eggs room temperature

1/4

Cup

Milk at room temperature
Chocolate olate Frosting
1 1/3

Cup

Dark chcolate chopped

(225 g / 8 oz)

1

Cup

Heavy cream

1/4

Cup

Dark brown sugar

(56 g / 2 oz)
Instructions
Choclate cake
Peheat oven to 350F and grease a 9" cake.

In a medium bowl sift flour and baking powder then add salt and mix to distribute. Set aside.

Melt the butter and chocolate in the microwave using 20 seconds increments.

Add both types of sugar to the chocolate mixture.

In a bowl beat the eggs and milk then add to the chocolate mixture.

Pour the chocolate mixture into the flour mixture and mix just until combined.

Pour the batter into the greased pan and bake for 30 minutes or until a toothpick comes out clean from the center of the cake.

Remove from the oven and allow to completely cool before adding the chocolate frosing.

Place the chopped chocolate in a medium bowl.

Over the stove, heat the cream and sugar to a simmer while stirring. Do not let it boil.

Pour the cream mixture over the chocolate and set aside for about 5 minutes. (I recommend to listen to Tom Petty's Waiting is the hardest part as a time measurement…)

Slowly stir the chocolate and cream until smooth and shiny. If you notice some unmelted chocolate bumps heat in the the microwave for 15-20 seconds.

Let the chocolate mixture cool. As it cools it will get a paste like texture.