Last updated on May 7th, 2021.
Every year, come spring me and Emily have a tradition of hosting a fun Mother-Daughter Tea Party, just because.
Hosting Mother daughter tea party is super fun and easy. We (I mean I) set up two rooms, each centered with a big table full of colorful sweets, treats and drinks.
One for the mothers and one for the daughters.
This year is was Unicorn Tea Party. Just when I was sure I dodge the Unicorn craze bullet I was asked for a Unicorn Theme.
So I made a unicorn cake,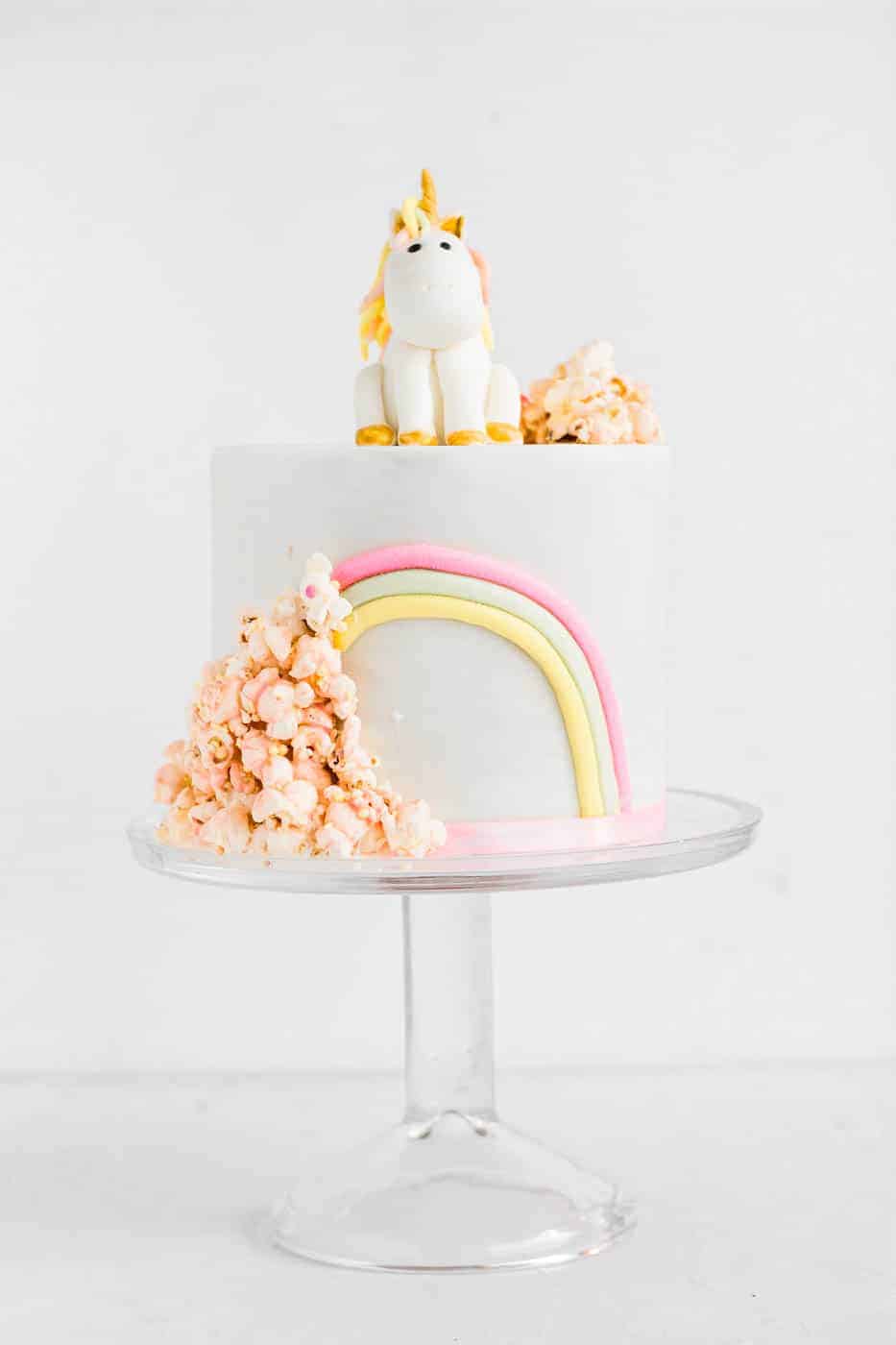 Some Unicorn Pretzel Rods,
A LOT of Unicorn Popcorn,
Unicorn Meringue,
Unicorn Cookie Bars (I got the recipe from Inside Brucrew Life),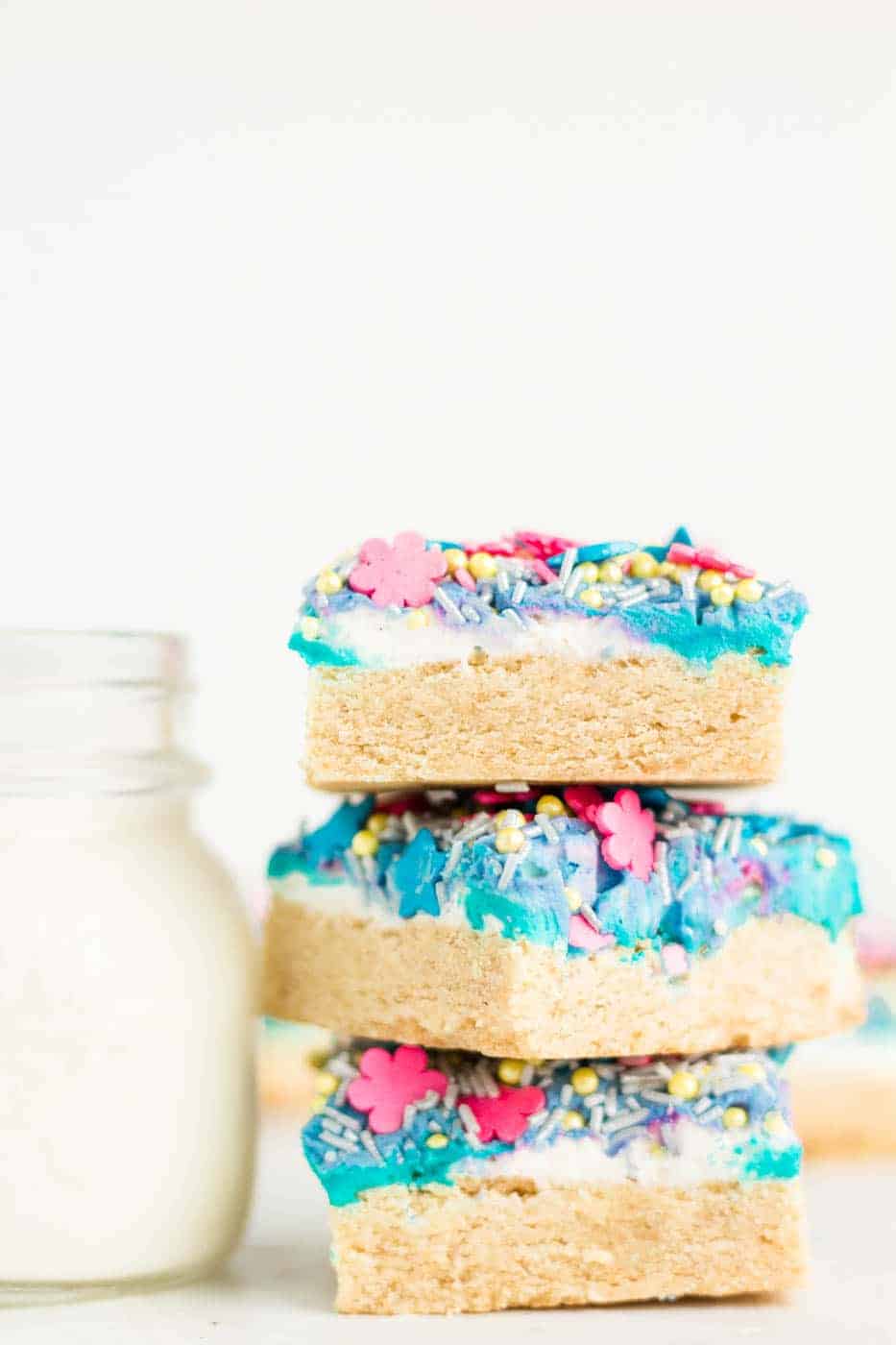 And for dessert, we ordered pizza.
The girls had a blast, I was both surprised and proud of their ability to consume sweets.
The cake was the star of the show. They loved the unicorn topper (I named her Jennifer) so much that they ate her first.
Poor Jennifer the unicorn, did not see it coming…
The other stars were the pretzel rods and unicorn popcorn AKA Candy Melts producs.
Both are so easy to make and they look so pretty and shiny!!!
Today I give you the super easy super fun recipe for the unicorn popcorn (or just sweet popcorn). You can chose the colors of the candy melt and sprinkles.
The best part is that you can really go crazy with it, add mini marshmallows, nuts, peanut butter chips, cinnamon, or pretzels the only limit is your inner child's imagination.
Here are some of the treats us moms had, click the picture for the recipe!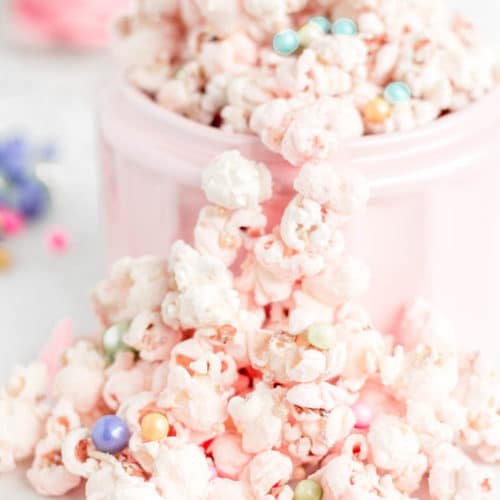 Sweet Popcorn
Ingredients
8

Cups

Popped popcron

2/3

Cups

Candy melts (your choice)

1

tsp

vegetable shortemning

1/2

Cup

Sprinkles (your choice)
Instructions
Melt the candy melt in the microwave, using 30 seconds intervals. Add the shortening and stir to melt it along with the candy.

Place the popped popcorn in an over sized bowl.

Sprinkle the melted candy melts on top of the popcorn and tossed or use a spatula to evenly distribute.