Butter Meringue Cookies are such a delightful treat. Soft buttery dough filled with sweet smooth meringue then rolled and sliced into beautiful rose-shaped cookies.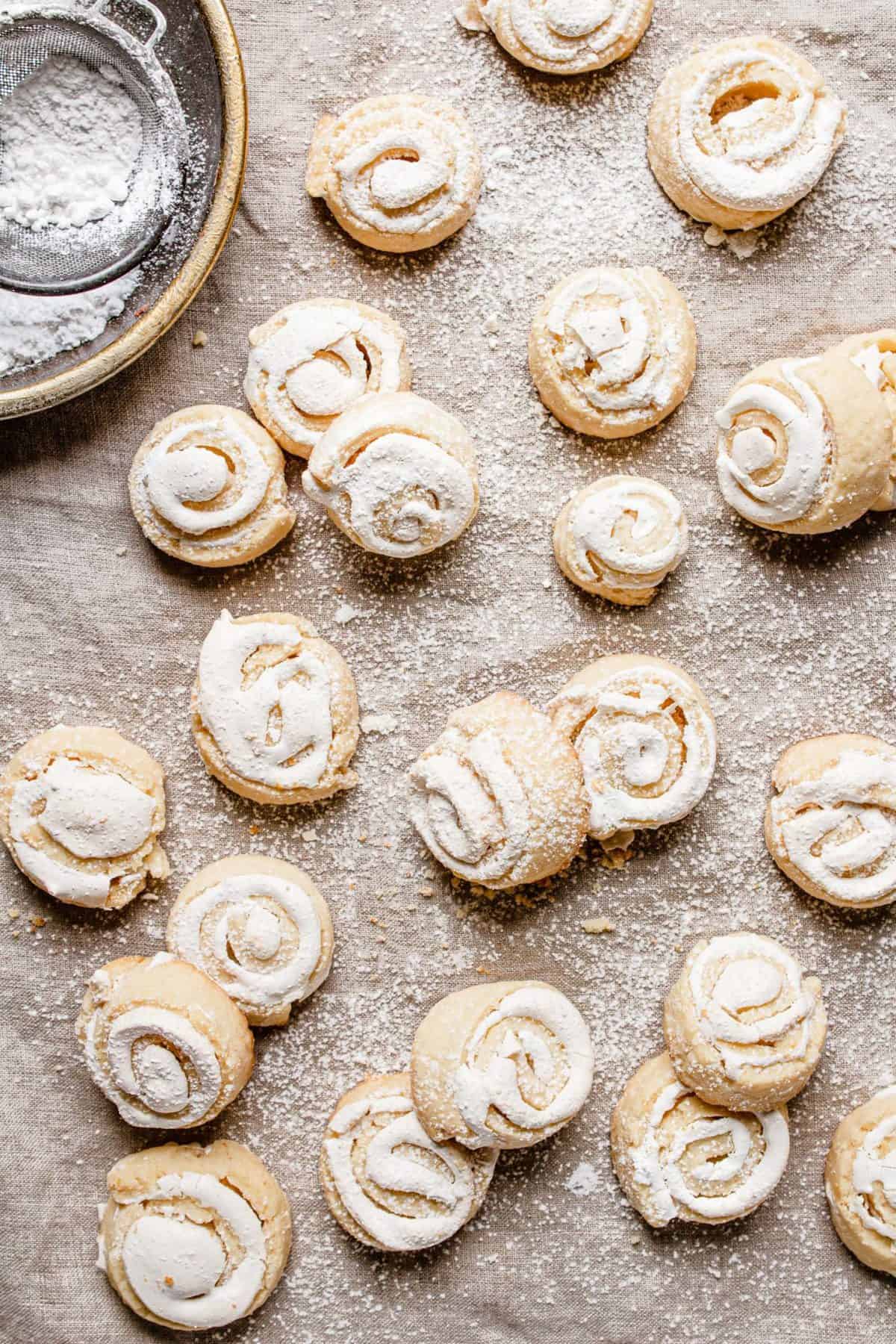 Funny thing about this recipe. I inherited it from my Morrocan grandmother but a short google search revealed that this is a Finnish recipe. Finland and Morroco. The only explanation I have is that most likely its origin in France.
But It makes no difference, to be honest. These cookies are truly amazing. As they bake the meringue rises to the top and gets crispy. The perfect complement to the tender and soft dough.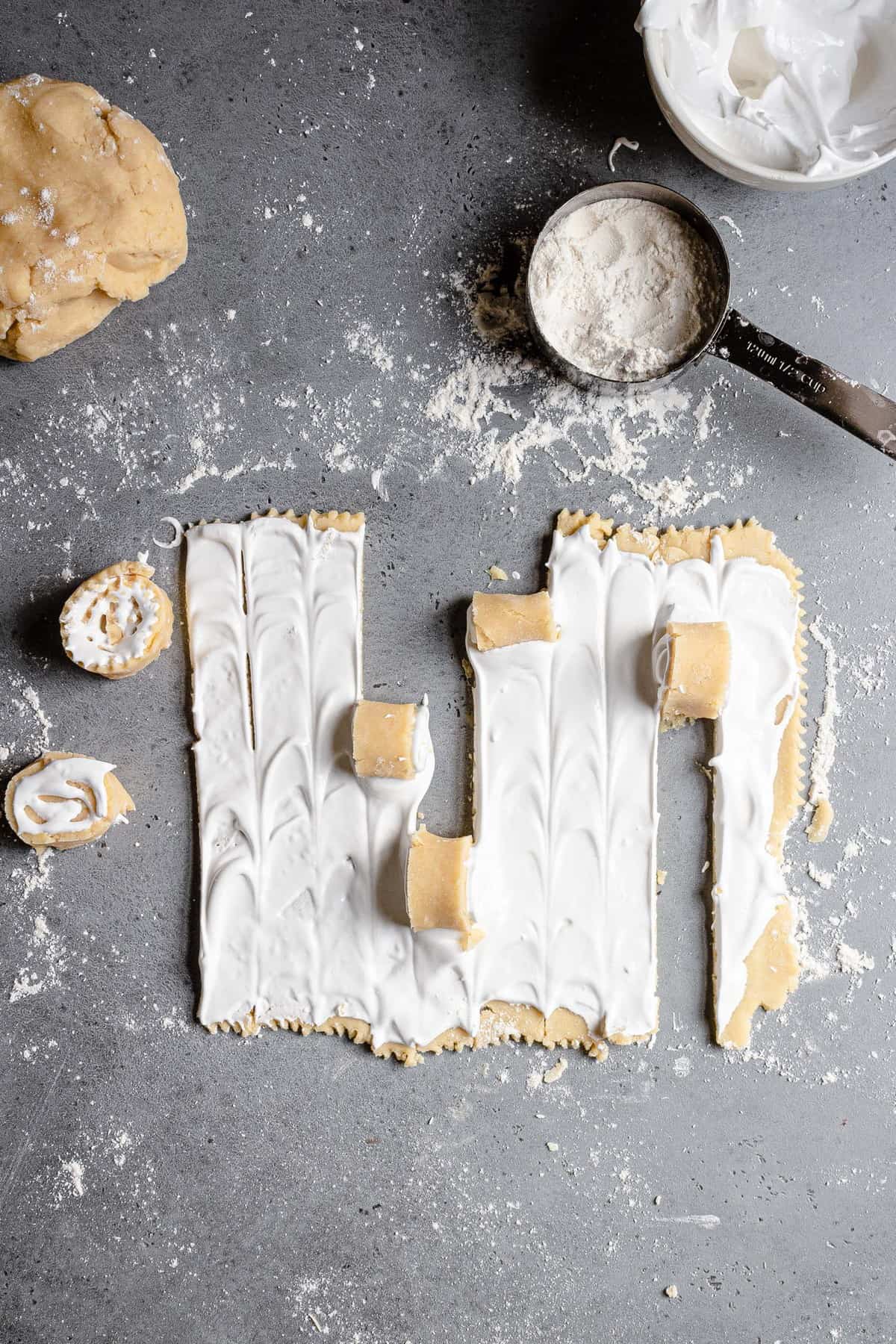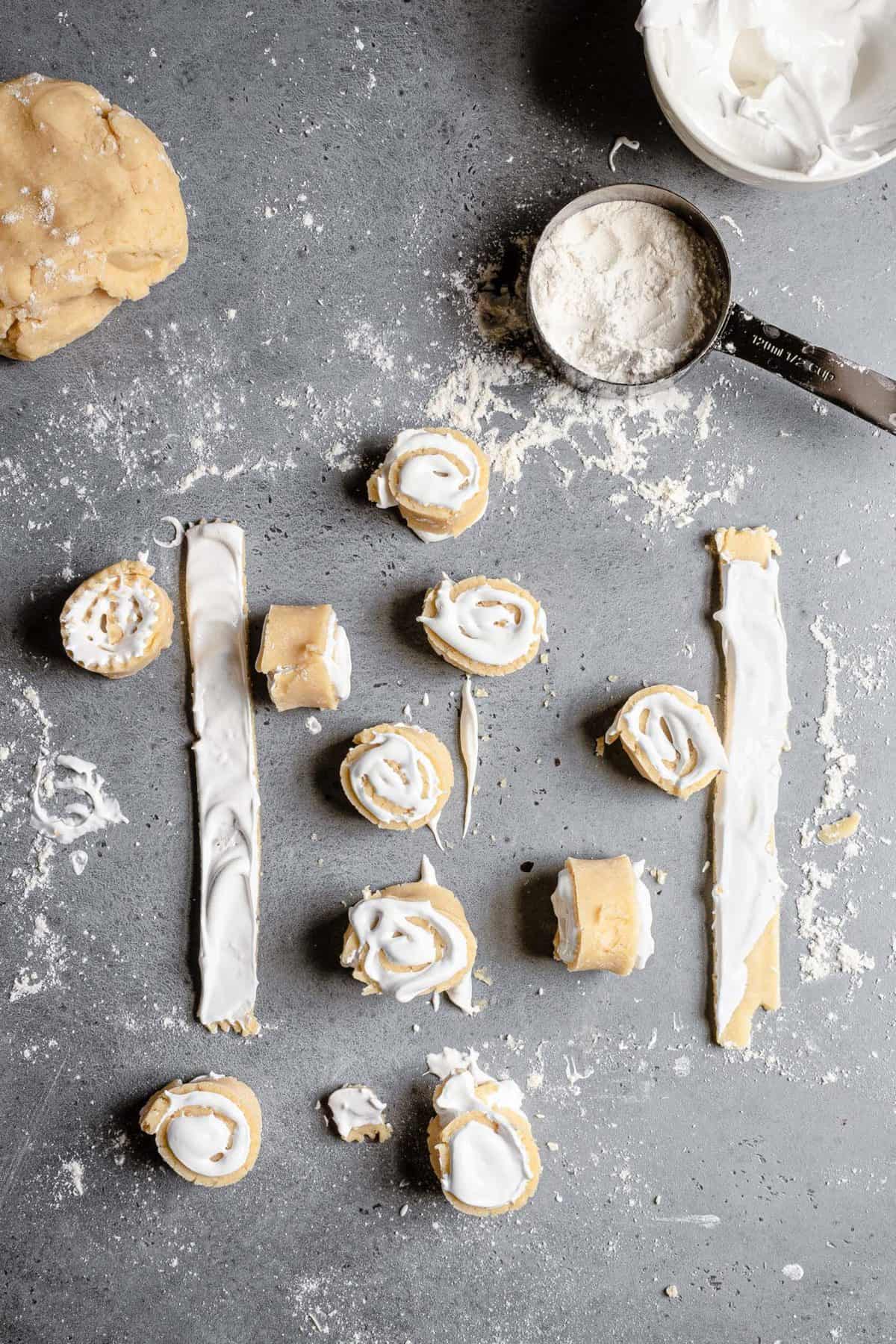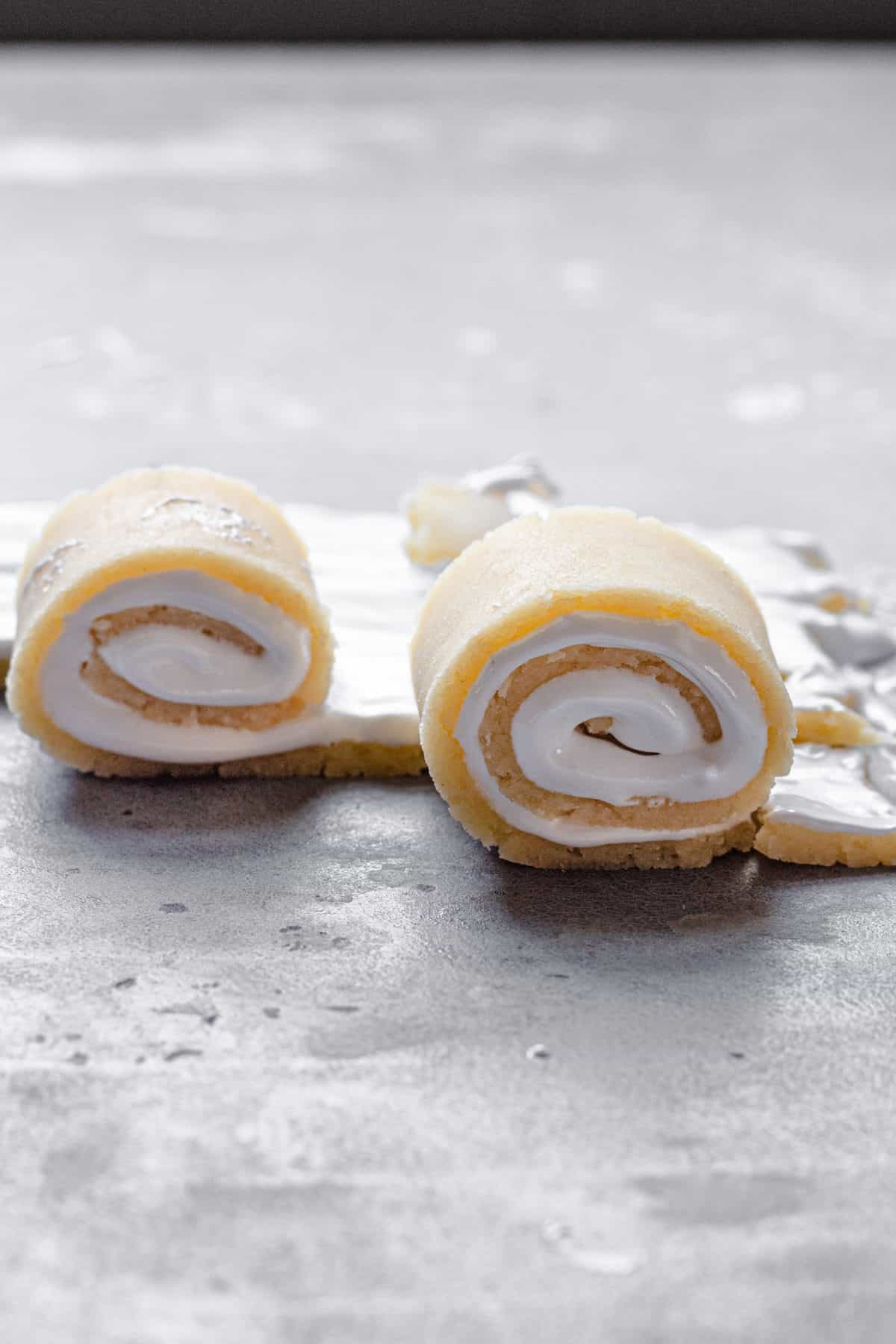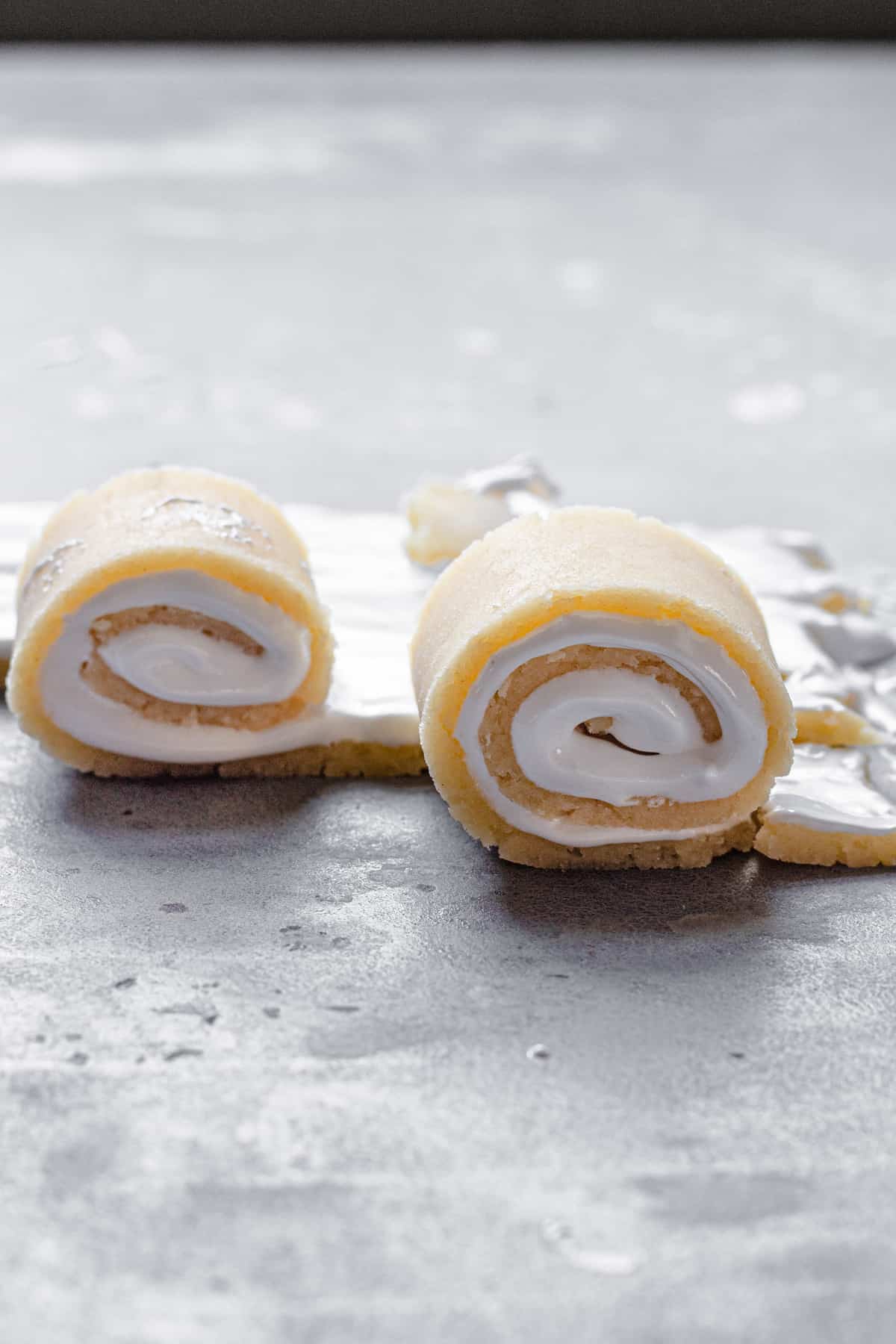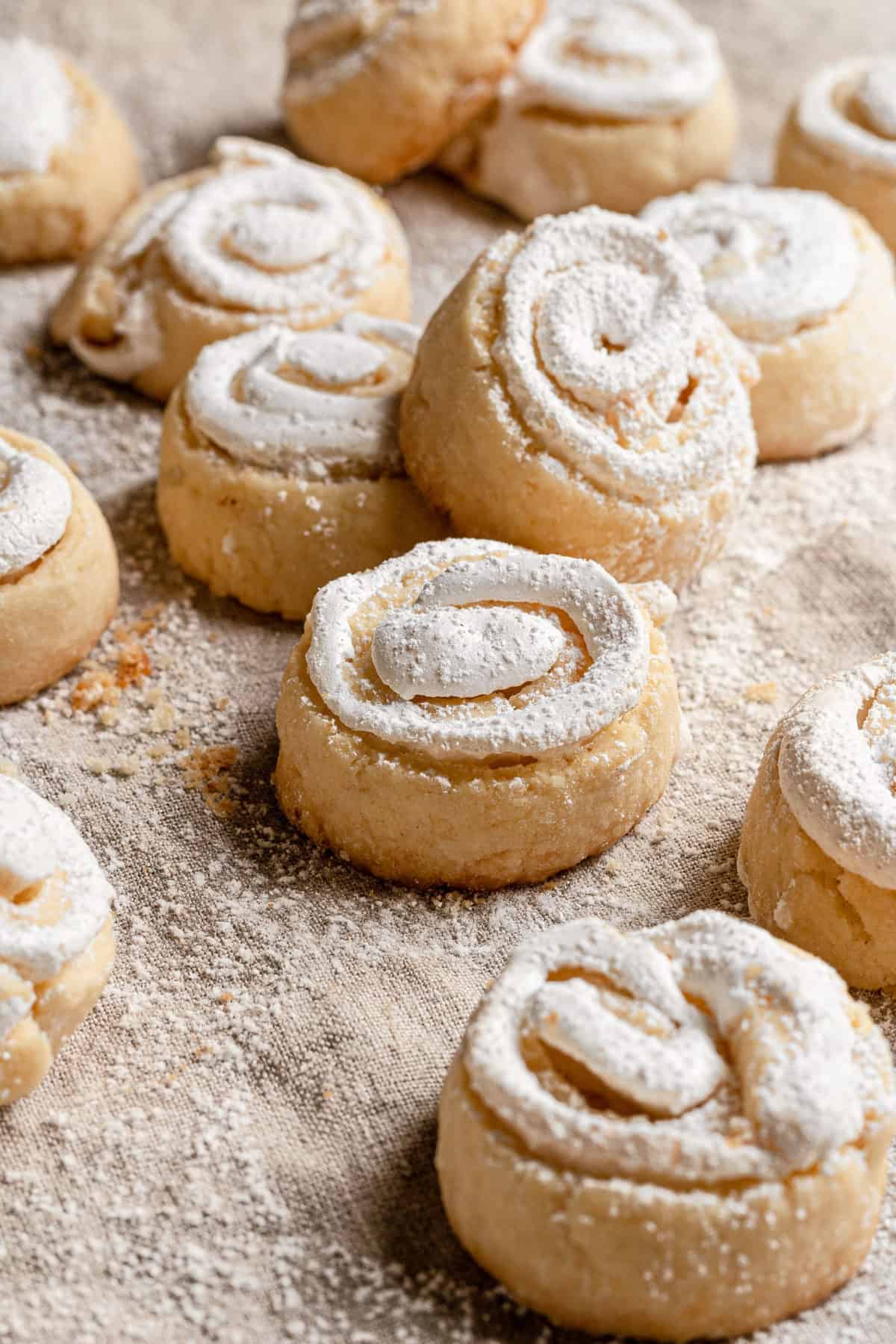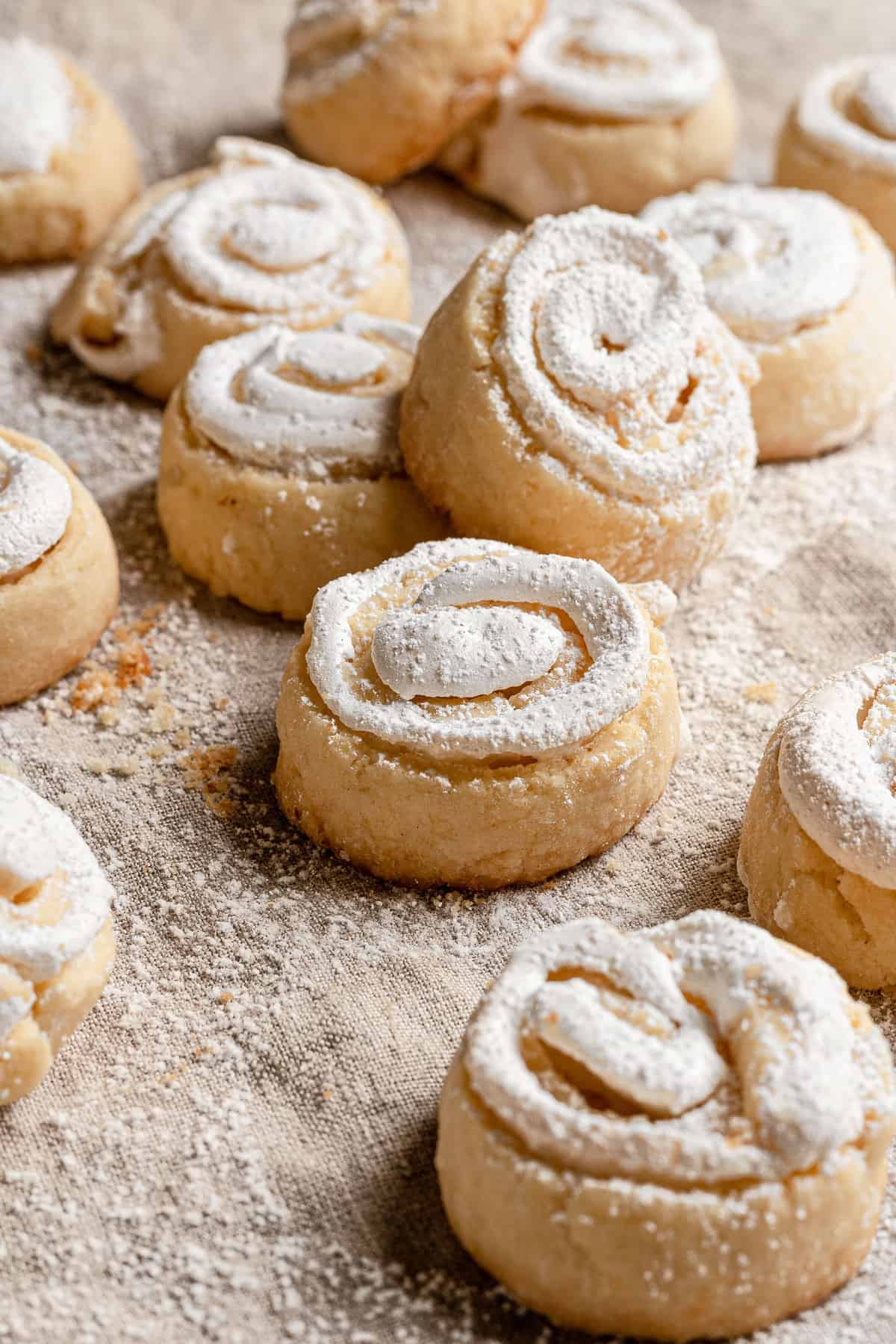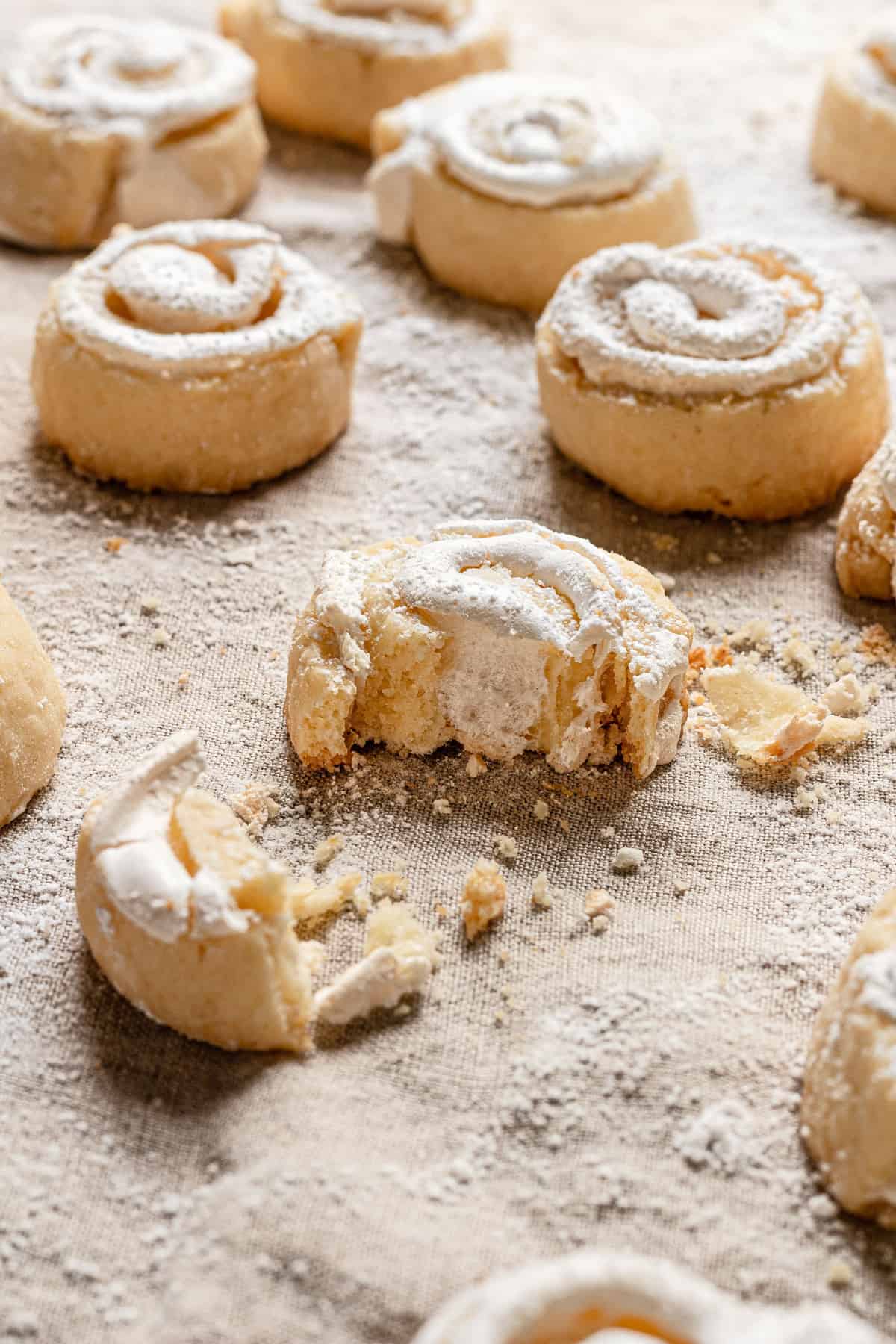 Now Let's Talk About This Butter Meringue Cookies:
The tutorial pictures above are just a suggestion of how to assemble the cookies. However, you can roll the dough, spread the meringue roll again into a log then cut. The cookies may lose a bit of their symmetric look but will get a more interesting, rustic look.
The dough calls for only 1 TBS of sugar. Do not be tempted to add more, the sweetness of the cookies comes from the meringue.
The recipe calls for milk. However, you can use sour cream, cream or even water instead.
For extra flavor, feel free to fold 1 TBS of instant vanilla pudding into the meringue.
When it comes to flavor, you can really have fun and play around. Here are some options: Add 1 tsp orange zest to the dough. Replace 1/4 cup of flour with cocoa powder. Also, add your choice of extract to the meringue.
You can also sprinkle the top of the cookies with some sprinkles before baking.
HAPPY BAKING!!!
Here are some more fun recipes you might enjoy:
One more thing…
But don't forget to tag @OneSarcasticBaker on Instagram if you bake this recipe. Would love to see your creations!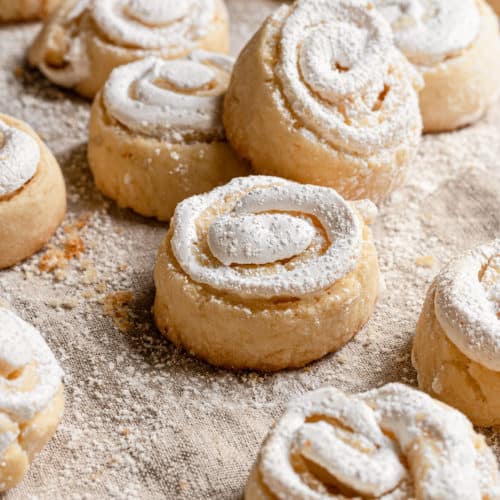 Butter Meringue Cookies
Ingredients
2

Egg yolks

Room temp.

1

TBSP

Sugar

2

Sticks

Butter, soften

2

TBSP

Lukewarm milk, full fat.

2

Cups

AP Flour

1

TBSP

Baking powder
Meringue
2

Egg whites

Room temp.

1/2

Cup

Sugar
Instructions
Preheat oven to 300F and line two cookie sheets with parchment paper. Set aside.

In a bowl of a standing mixer, mix the butter, egg yolks, sugar, and milk.

In a separate bowl sift the flour and baking powder. Slowly add it to the egg mixture and mix just to combine.

Place the dough on a floured surface and divide it into two parts. Allow the dough to rest while you make the meringue.

To make the meringue, place the egg whites in a bowl of a standing mixer and using the whisk attachment. Whisk on high for about 1 minute. Slowly add the sugar in 2-3 parts and keep whisking until strong meringue forms (about 5-7 minutes.).

Roll each dough piece into 12" x 8" rectangle and spread half the meringue on top, leaving 1/4 inch of bare dough on the top and bottom of the dough.

Using a sharp knife, cut the dough into 12 equal stripes.

Roll each strip from one end to the next. Gently life the rolled cookie and place on the lined cookies sheet.

Preheat the oven to 300F and bake for about 20-25 minutes or until the cookies get a golden color.