Last updated on December 2nd, 2022.
At the end of this post, you will find the recipe for these amazing Chocolate Cake squares. But first, a short introduction anecdote:
I am a mother of two, Emily 6 and Juliet 1.
When I first became a parent I was overwhelmed by the lists of rules and instructions. But as a music enthusiast, I was especially thrilled when I heard that babies and young children respond to music. The idea was to try and implement it as much as possible. Little did I know how "Three Little Mittens" and "A Dog Named Bingo" can take over my every move. I guess I should have just "Let It Go".
Until one afternoon, due to the constant fear of Juliet not being able to recognize one animal sound from another, again I was singing "Old McDonald Had a Farm". But when I looked at her, rather than a big toothless smile, I saw a bored look with a hint of frustration. Like she was saying, "Are you kidding me ??? I got the picture the cow goes "moo!" now would you put some REAL MUSIC ON????".
So I did. With a swipe of a finger on the screen of my smartphone, we were jamming to sounds of "Alive" by my all time favorite band "Pearl Jam". For these few minutes, I was back at Wrigley Field surrounded by Pearl Jam fans, enjoying 3 hours of pure bliss!
As for Juliet? she was SUPER happy, with the biggest smile laughing and having the time of her life.
NOW THAT'S THE WAY TO IMPLEMENT MUSIC!!!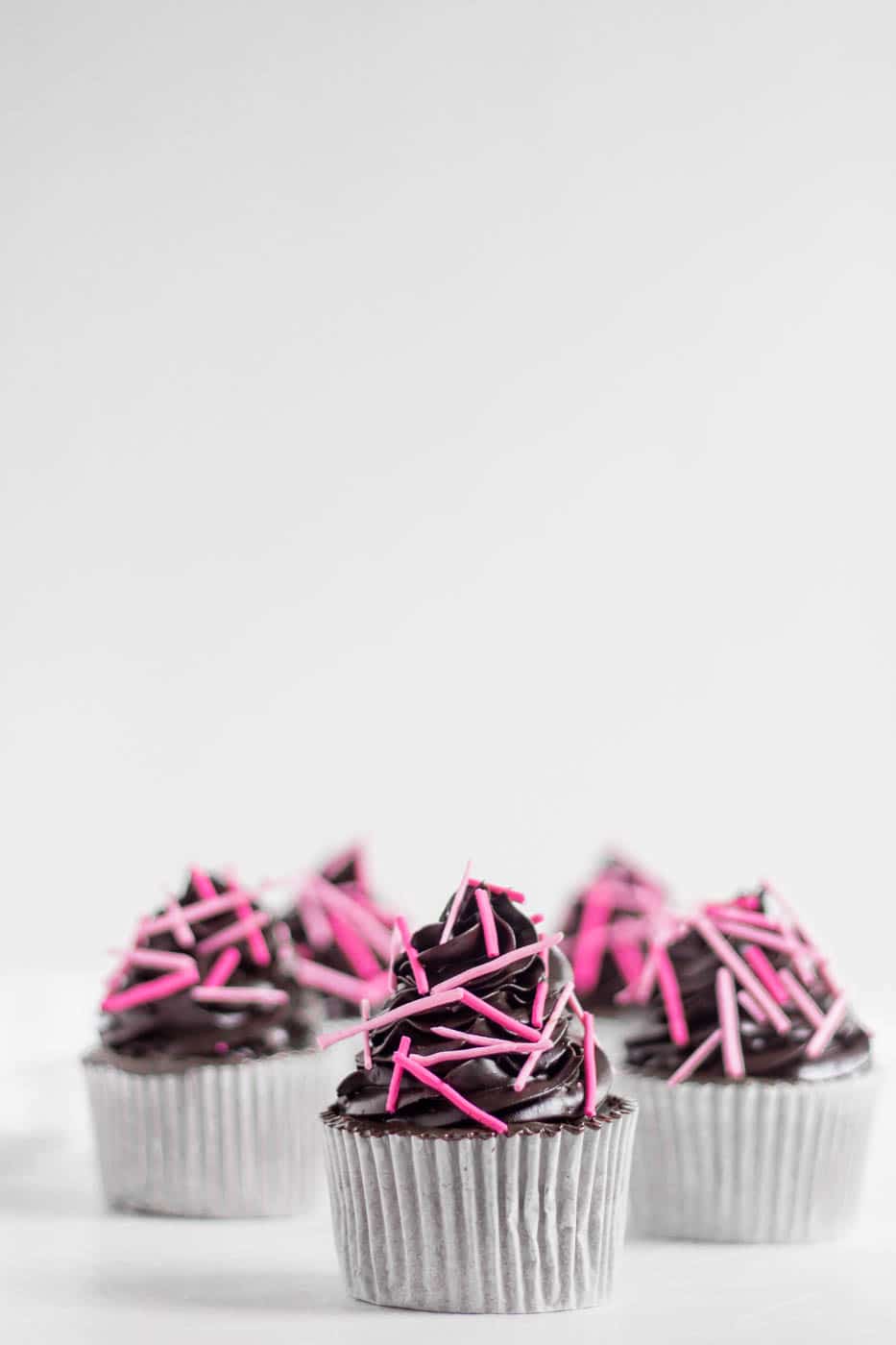 Bake it as Cupcakes
So in conclusion, whether you are a stay home mom, a working mom, a student, traveling the world, or simply stuck on an airplane just put on your favorite tunes and have fun!!! And a piece of cake. Like this Chocolate cake squares.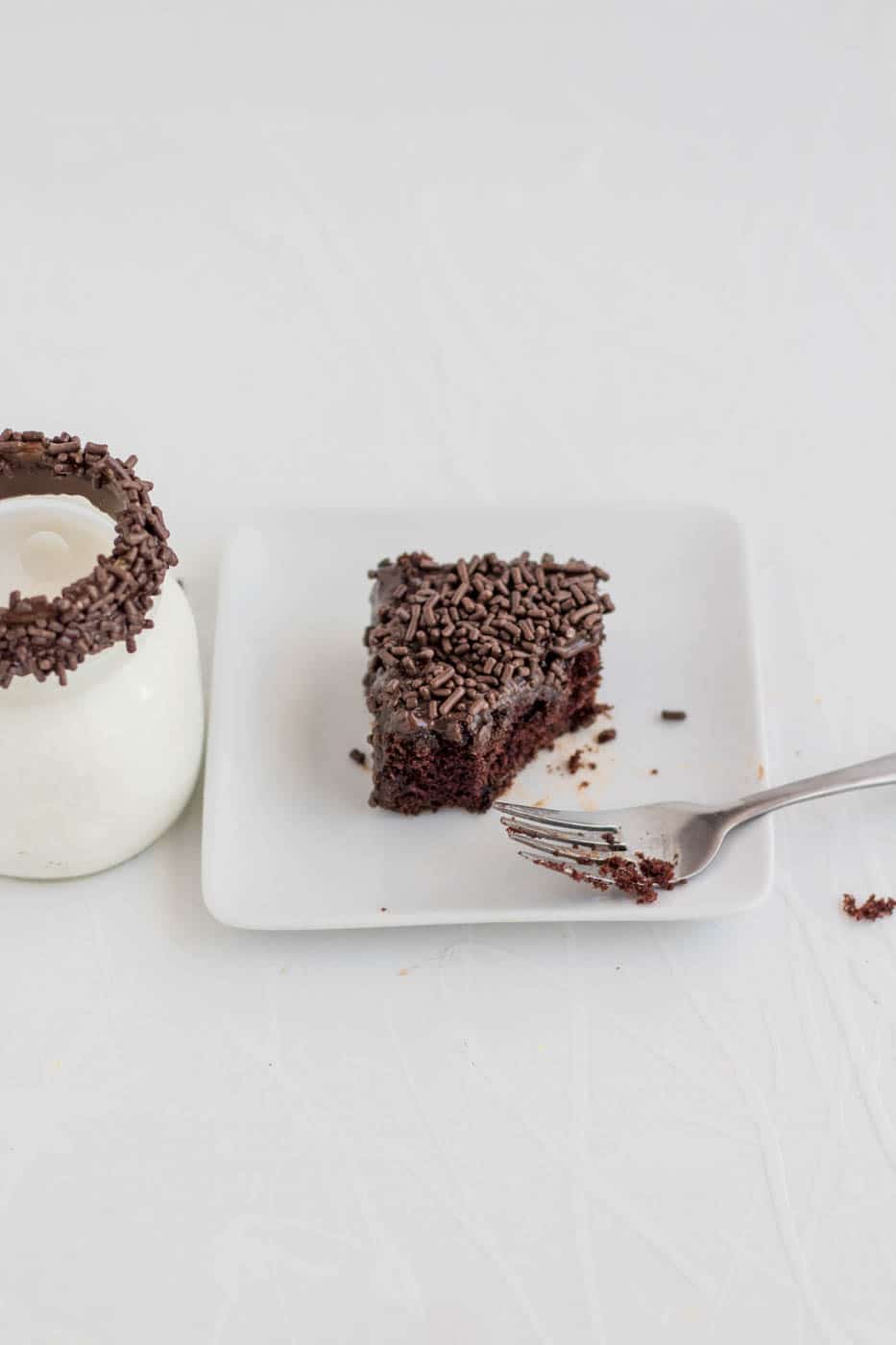 Now you know the most important things about me: I am married to the most amazing man, a stay home mom for 2 girls, obsessed with Pearl Jam, and (new fact) I bake whenever I can (or can't).
So please stay tuned for some great recipes, baking and cake decorating tips and advice accompanied by family and everyday stories. Please. Relax. I'm only being Sarcastic!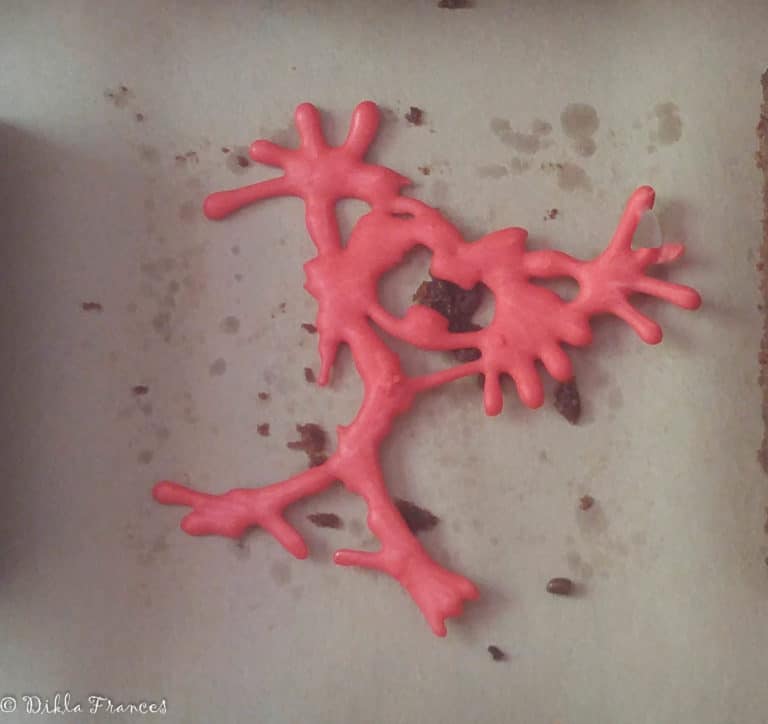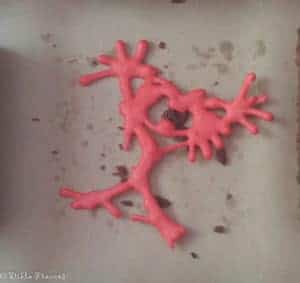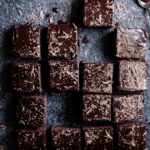 Chocolate Cake Squares
Ingredients
3/4

Cup + 1 TBS

All purpose flour

(100 g/ 3.5 oz)

1/4

Cup

Unsweetened Cocoa Powder

(28 g/1 oz)

3/4

tsp

Baking powder

1/2

tsp

Salt

1/2

Cup

Half and Half

(4 oz/ 120 ml)

1

Tbsp

Brandy

Can be replaced with an additional 1 Tbsp of Half and Half

1

Tbsp

Vanilla extract

3/4

Stick

Unsalted Butter, soft

( 90 g/ 3 oz)

1

Cup

Granulated white sugar

(200 g/7 oz)

2

eggs

Large, room temperature

1

Cup

Sprinkles

Your choice of colors and shapes
For the Chocolate Ganache
1/2

Cup

Semi sweet Chocolate chip

(85 g /3 oz)

3/4-1

Cup

Heavy Cream

Use the smaller amount of the cream if you want the ganache to be on the thicker side and the higher amount if you prefer a more liquid like ganache.
Instructions
Preheat oven to 350F. Grease 8" x 8" pan.

In a separate bowl sift the flour, cocoa powder, baking powder and salt. Mix to combine and set aside.

Using a  large measuring cup mix the Half and Half, Brandy and vanilla extract, set aside.

With a bowl of an electric mixer medium-high speed, cream the butter and sugar until bright and fluffy, about 5 minutes.

Add eggs one at a time waiting for each egg to completely incorporated into the batter before adding the next.  

Then add flour mix in 3 additions alternating with the half and half mix beginning and ending with the flour mixture. 

Spread batter into prepared pan and bake for 20-25 minutes. Or until a tooth pick come out clean from the center of the cake.

Remove the cake from the oven and let cool for about 10 minutes.

With a toothpick or a cake tester gently poke the cake. (about 150 pokes) This will allow the chocolate ganache to really soak the cake.

Pour and spread the Chocolate Ganache wait about 5 minutes before adding the sprinkles.
To Make the Chocolate Ganache
Measure the Chocolate chip in a medium sized bowl.

In the microwave or over the stove warm the heavy cream, just until it strat to simmer. Do not boil, boiling will make the chocolate and fat get separated and you will be left with a big lumpy mess.

Pour the heavy milk on top of the chocolate chips and let stand for few minutes.

With a fork or a small hand whisk mix the chocolate chips until smooth.

If you notice the choclate is not melting, place the bowl in the microwave for about 10-15 seconds. Again, do not over heat!
For More Information Click the Picture!
**Please note that I am part of the Amazon Affiliate Network. If you chose to purchase through the above link, I will receive a small commission (at no additional cost to you).