Last updated on December 1st, 2021.
Mother's day is just few weeks away and Burnt Sugar Cake with Maple Cream Cheese frosting is the perfect way with bake your mom/wife a happy day.
This year I have a different perspective to the special day as I came to a rather late realization that motherhood truly does change you.
It all started the first time noticing few "deep lines" on my face. Naturally, it was accompanied by some "salt" in my hair. Denial and anger followed but, come to think of it, I should have known better. After all, my generation actually watched music videos on MTV.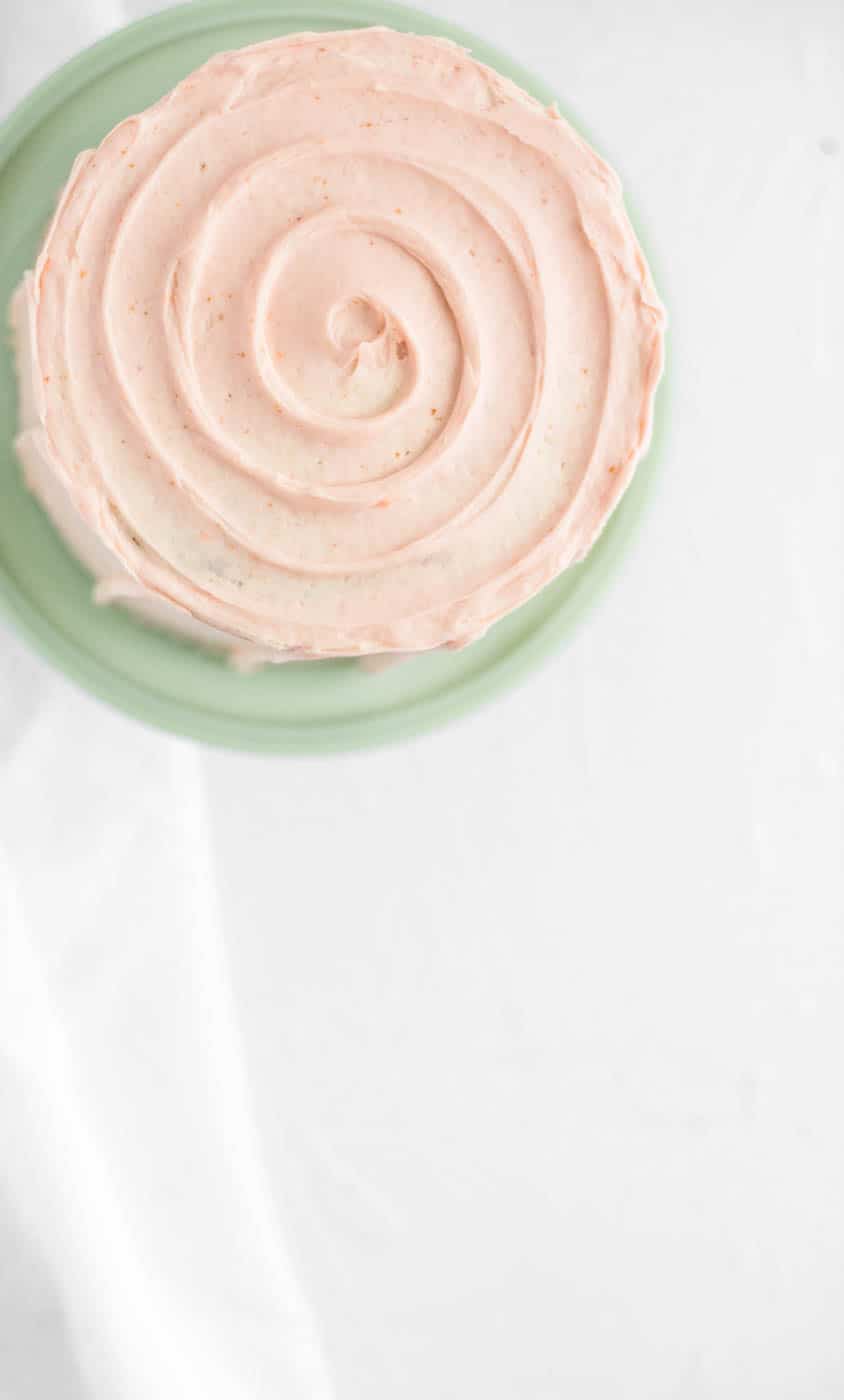 I'm happy to report that I snapped out of it shortly after with the strong believe that a little salt makes everything better. As for the "deep lines"? Well these, I EARNED, they were kindly given to me as a "Great Job, Mom" certificate, so I wear them proudly.
As I embraced my journey into motherhood I realized it comes with other side effects that are beyond my control. Like neatly folding a gift bag for future use, or always carrying stamps in my wallet. How about witnessing miracles on a daily basis like a child taking 30 minutes shower but still manage to stay dry? or the amount of fear Broccoli can give a child ?
Anyway, what I am trying to say is that Mothers rock and a cake is always a good idea. Am I right?
If you are into layer cakes and special flavors, check out this: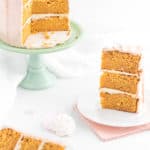 Burnt Sugar Cake with Cream Cheese Frosting
Did you know that before the days of extracts bakers used to burn sugar as a flavoring agent?
This moist cake gets a caramel essence from the burnt sugar and a unique flavor combination from the maple frosting.
Feel free to omit the frosting with an old fashion Chocolate fudge, or a plain vanilla buttercream.
Total Time
1
hour
10
minutes
Ingredients
Burnt Sugar Syrup
1/2

Cup

Sugar

Cup Sugar ( 100 g / 3.5 oz.)

1/2

Cup

Hot Water
Cake
3

Cups

All Purpose Flour

( 350 g / 12.5 oz.)

2

Tsp

Baking Powder

1/2

Tsp

Salt

1 1/2

Sticks

Unsalted Butter at room temperature

(170 g / 6 oz.)

1 3/4

Cups

Sugar

( 350 g / 12&1/4 oz.)

1/3

Cup

Maple Syrup

1/3

Cup

Canola Oil

1

Tsp

Pure Vanilla Extract

2

Large

Egg yolks

4

large

Eggs

1

Cup

Whole Milk at room temperature
Cream Cheese Frosting
1

Cup

Unsalted Butter at room temperature

( 230 g / 8 oz.)

1

LB

Cream Cheese at room temperature, cut into 1 inch cubes

(454 g / 16 oz).

1

Tsp

Instant Espresso Powder

1

Tsp

Pure Vanilla Extract

2/3

cup

Maple Syrup
Simple Syrup to Soak the cake (Optional)
1/2

Cup

Sugar

( 100 g/ 3.5 oz)

1/2

Cup

Water

1

Tsp

Pure Vanilla Extract
Instructions
Preheat Oven to 350F.

Line 3 8" cake pans or 4 6" pans with parchment paper. Spray with oil and set aside.
To make the Burnt Sugar Syrup
Add the sugar in a heat resistant pan and place it on the stove, medium heat.

Let the sugar melt while gently swirling the pan (do not stir) when the sugar gets an amber color and releases some smoke remove it from the heat and add the hot water a tsp at a time.

When adding the water into the burnt sugar, be very careful, it is very hot and will bubble. Take a step or two back, for safety.

Put the pan back over medium heat to reduce the syrup for an about 5-10 minutes while stirring with a wooden spoon.

Remove from heat and let cool.

To make the Cake
Sift the flour, baking powder and salt in a separate bowl and set aside.

In a bowl of a standing mixer fitted with the paddle attachment place the butter,sugar and maple syrup on medium-high until fluffy. About 5 minutes.

Change the speed to low and drizzle the oil and vanilla extract. Mix until combine.

Add the egg yolks and eggs one at a time, waiting for each egg to completely incorporate into the batter before adding the next.

Mix the Burnt Sugar Syrup with the Milk.

Add the flour Mixture alternating with the Milk in three parts beginning and ending with the flour.

Before the last part of the flour has completely incorporated, stop the mixer and with a rubber spatula complete the blending.

Divide the batter into the prepared pans and place in the oven.

Bake for 25-30 Minutes or until a toothpick comes out clean after inserting in the middle of the cake.

Set the cake aside and let cool.
To Make the Cream Cheese Frosing
Place the butter in a bowl of a stand mixer and with the paddle attachment beat on medium speed for about 1 minute, until the butter is smooth.

Add the cream cheese and keep beating until the frosting is combined and lump free.

Add the espresso powder to vanilla extract to dissolve .Pour into the butter-cream cheese frosting and allow to combine.

Drizzle the maple syrup in the frosting and continue beating until fully incorporated.
To Make the Simple Syrup
Place the sugar and water and vanilla extract in a pot over the stove. Bring to boil and let simmer for about 5-7 minutes.
To Assemble the cake
Lay a cake layer on a flat plate and using a pastry brush brush the cake with the Simple Syrup.

Spread 3/4 cup of cream cheese frosting. (1/3 of a cup if baking 6" cake)

Repeat the above two steps with the remaining layers.

Apply a thin layer of frosting around the cake and place in the refrigerator for 10-15 minutes.

Frost the cake with the remaining of the frosting.
Recipe Notes
Frosting:
Make sure to use a good brand of cream cheese like Philadelphia and not artisan cream cheese to prevent it from curdling.
If the frosting is too soft, put it in the refrigerator for few minutes and let it firm up.
It can be kept in the refrigerator 5-7 days. In that case, it needs to go back to room temperature and re-whipped.