Last updated on June 15th, 2021.
Has there ever been a better word combination than Ice Cream Buttercream…?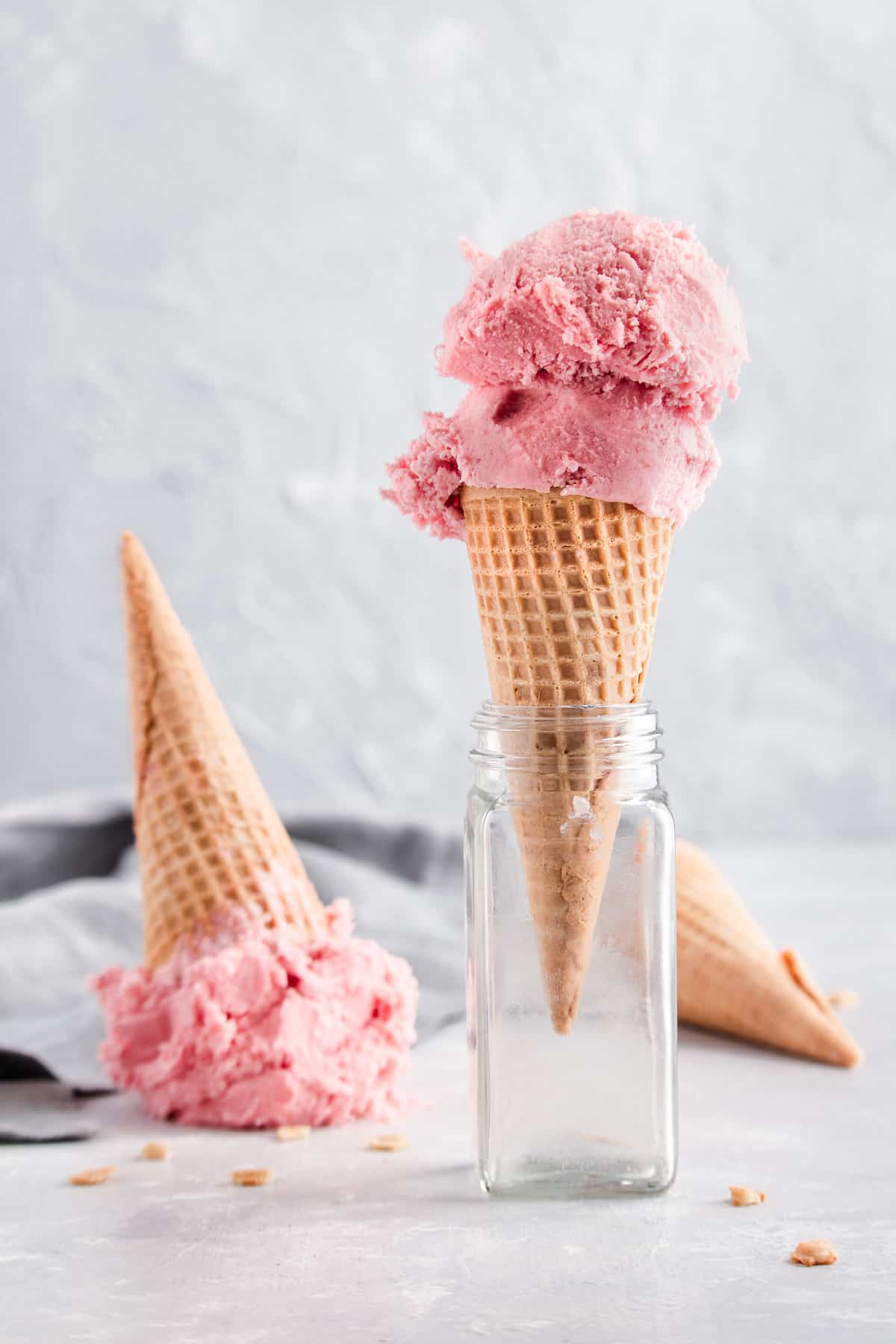 I am so physicked about this recipe. It is so buttery and smooth you literally can eat it with a spoon and skip the cake or cupcake.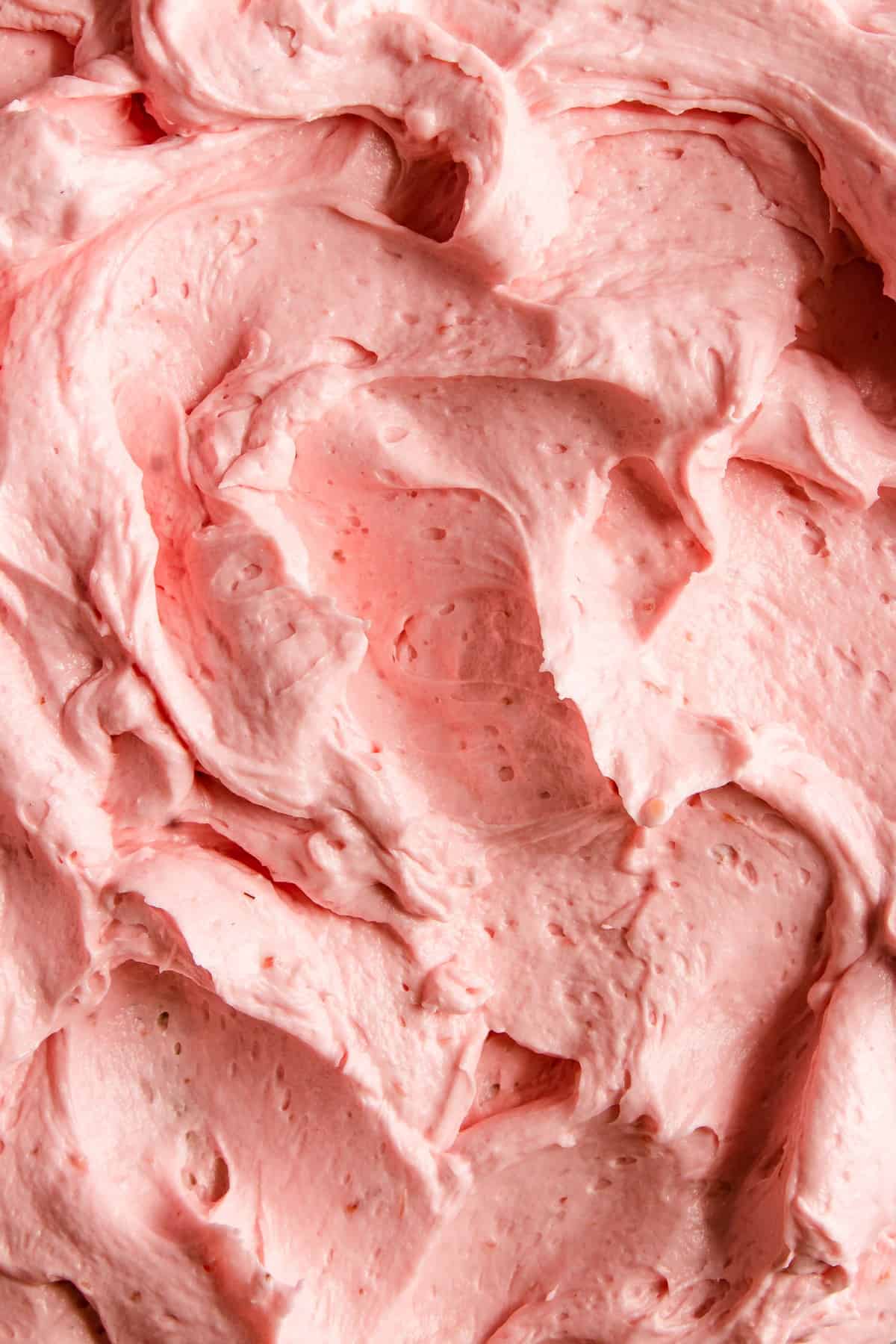 The reasons are super simple. Flour and Sugar.
Flour – You cook the melted ice cream with some flour until thickened into a paste. This will allow the ice cream to keep all its flavor and to transform into a buttercream texture. (vs. just melted ice cream)
Sugar– I am talking about plain regular sugar. Mixing on high along with butter the sugar practicals break into the air. Do you know where all that air goes to? You guessed it! The butter. So you have a fluffy airy and sweet buttercream base. My favorite part about regular sugar? It will not get dry or crusty. (Unlike powdered sugar.)

Notes and Troubleshooting Ice Cream Buttercream:
You can absolutely use your favorite type of ice cream. I found that the cheaper, off-brand gives the best flavor.
The biggest issue I had with this recipe is cooking the melted ice cream with flour. When you mix the flour into the Ice cream (before cooking) make sure there are no lumps. I found that if I add 1/3 cup of melted ice cream at a time it will give the best result.
When you cook the mix. It is very important not to let it boil! boiling will make it lumpy. Stick around and stir often. When you notice bubbles coming from the sides, stir it vigorously. Allow it to keep cooking while you stir until it gets thickened. (You might need to remove it from the stove while stirring and bring it back).
If it DOES get lumpy during cooking. No worries. Run the mix while hot through a fine sieve.
Please make sure to place the plastic wrap ON the mix to avoid crust.
This buttercream is best used right away, but you can store it room temperature up to 48 hours. Or refrigerate up to a week.
Refrigerating or freezing the buttercream will change the texture. Depending on the ice cream brand, it might get thickened (see picture above) or appear lumpy. Just let it get to room temperature and mix it using a standing mixer.
Please note that this recipe is not stable enough to be covered with fondant. If you wish to pipe it, make sure all the sugar practices have melted during mixing. (touch the buttercream with your finger if it is grainy keep mixing.
HAPPY BAKING!!!
Video by: Marie Sugar Salt Magic
Here are some more Frosting ideas you might like:
One more thing…
Don't forget to tag @OneSarcasticBaker on Instagram if you bake this recipe. Would love to see your creations!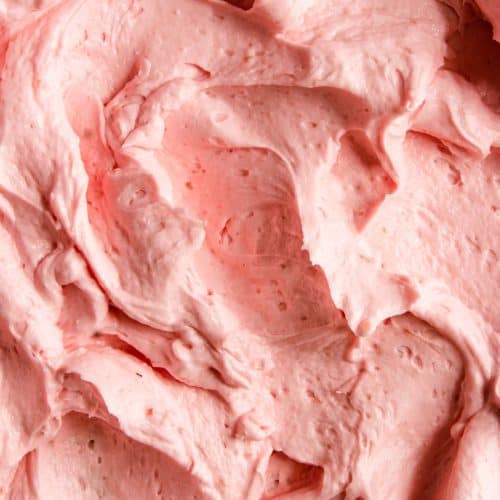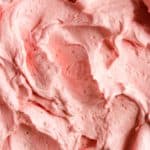 Ice Cream Buttercream
Ingredients
1 1/2

Cup

Melted Ice cream

1/2

Cup

AP Flour

(60 g / 2 oz)

2

Sticks

Unsalted Butter, softened

(226 g / 8 oz)

1

Cup

Sugar

(200 g / 8 oz)
Instructions
Place the flour in a medium bowl and mix in 1/3 cup of melted ice cream. Using a fork or a hand whisk, whisk the ice cream and flour until smooth.

Continue adding melted ice cream (1/3 cup at a time) to the flour mix until you have incorporated the two together and you have a smooth mix.

Place the mix in a pan over the stove (low heat) and allow it to simmer. Once you notice it starts to simmer, vigorously stir it with a hand whisk until it has thickened and you have a paste like mixture.

Place it in a bowl, cover with a plastic wrap and allow it to cool to room temperature.

In a bowl of a standing mixer fitted with the paddle attachment, place the butter and sugar and mix starting with medium speed and increasing speed to high for about 5 minutes.Scrap the sides and bottom of the bowl.

With the mixer on low, add the ice cream/ flour mix and increase speed too high.

Keep mixer for about 5 extra minutes or until you have a thick and fluffy buttercream.