Last updated on December 2nd, 2022.
These Eggnog Muffins are soft, moist, and tender with a chocolate surprise that genuinely takes the muffins that extra mile.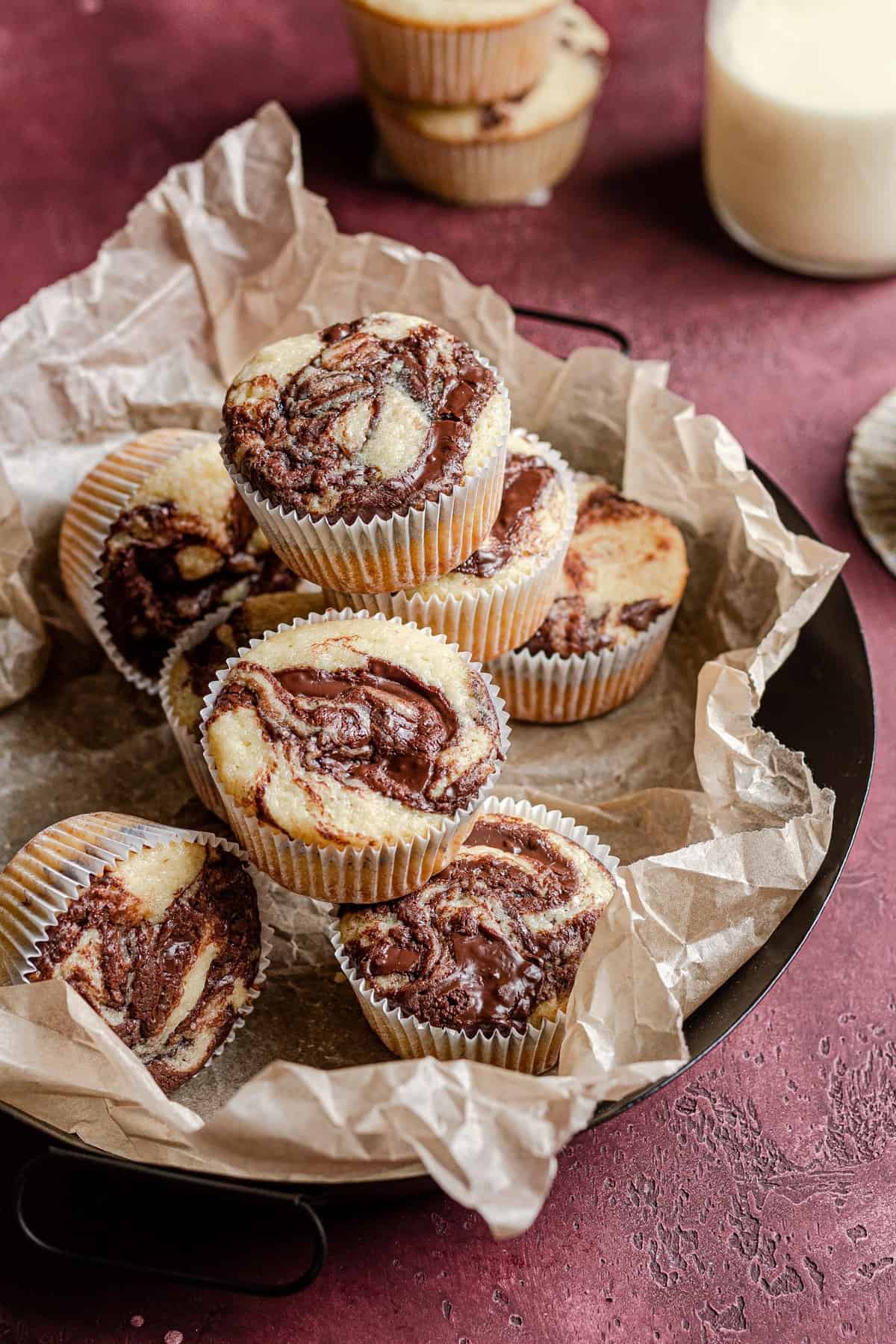 There is truly nothing better than a warm and comforting homemade pastry coming out of the oven just in time for that first (or second) cup of coffee.
And muffins are the best pasty candidate. Firstly, they are a carbohydrate bomb, and we all know carbohydrates are so so good. Secondly, it is SO easy to make. Simply mix dry ingredients, add wet ingredients and that is it.
For this recipe, I decided to use Eggnog as the liquid in the batter. Now, I don't know if you ever had the guts to actually check out the eggnog box for nutrition value. But let's say it will not make it to my lean diet resolution list. It's all good. My baking list is way longer and more loved anyway.
So eggnog is the perfect addition to the muffin batter because it is so smooth and rich. But do you know what the one thing that can make eggnog even richer is? You got it. Chocolate!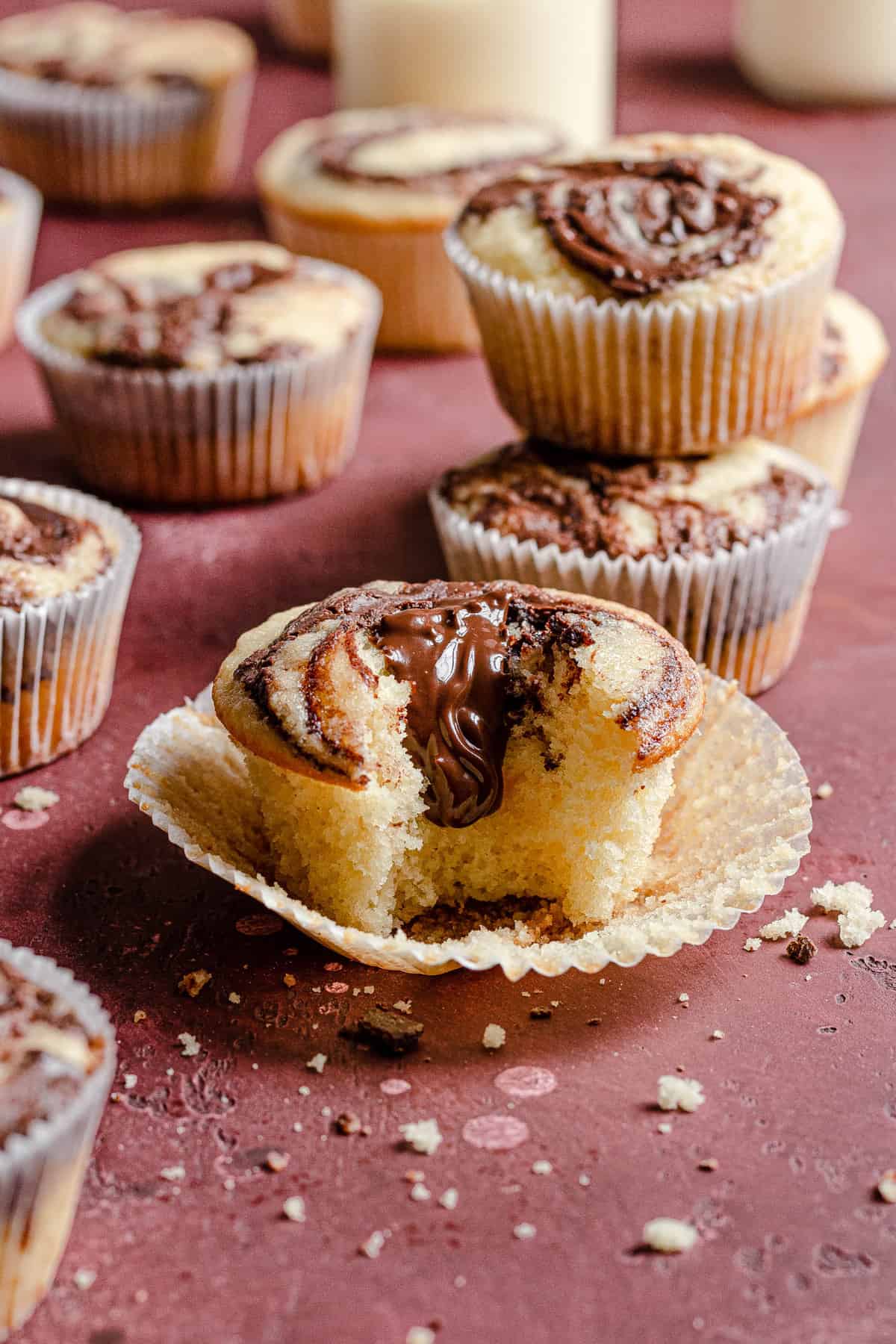 So we've got eggnog, chocolate and now some muffins. As good as a white Christmas morning.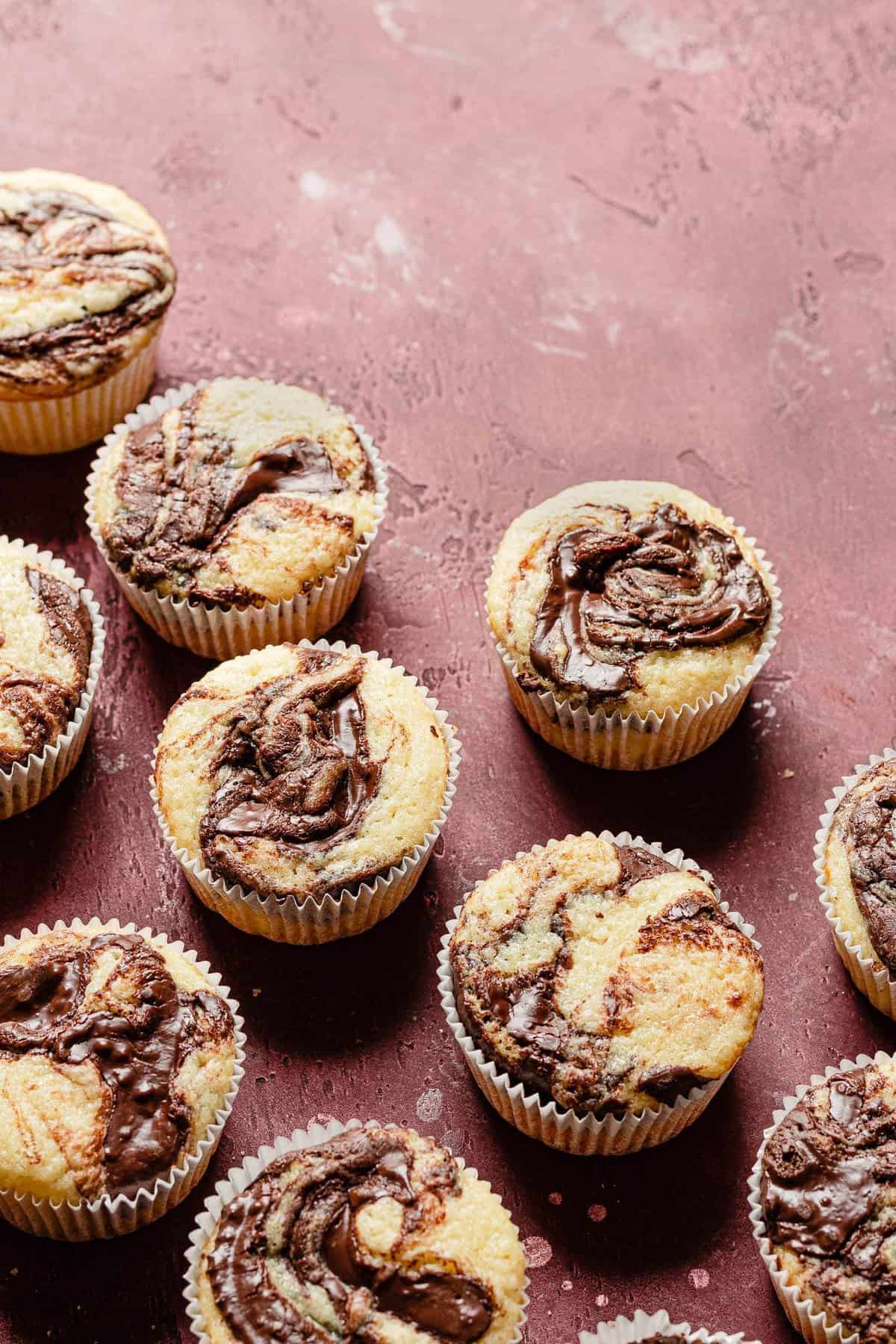 Now Let's Talk About This Eggnog Chocolate Muffins:
Please make sure all ingredients are at room temperature.
It is important to use full-fat eggnog, the fat in the liquid is what makes the pastry moist and tender.
The recipe calls for 1/4 tsp of nutmeg. However, before adding the nutmeg, please taste the eggnog you are using. Different brands add different amounts of nutmeg (some do not add at all). A small amount of nutmeg goes a very long way, so please take that into consideration.
For the Hazelnut spread, I recommend you use the brand you like. I used Pan Di Stelle which I HIGHLY recommend. (this is not a sponsored post).
Another option for the Hazelnut spread is melted chocolate.
When filling the muffin tins, best to fill it 2/3 or 3/4 full. The muffins tend to spread a bit if filled over than the recommended amount but it only means larger muffin tops.
HAPPY BAKING!!!
Here are some more recipes you might enjoy:
One more thing…
Don't forget to tag @OneSarcasticBaker on Instagram if you bake this recipe. I would love to see your creations!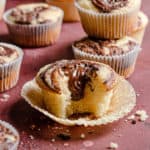 Eggnog chocolate Muffins
Ingredients
1 2/3

Cups

AP Flour

(200 g / 7 oz)

1 1/2

tsp

Baking powder

1/2

tsp

Salt

1/4

tsp

Nutmeg

1

Cup

Sugar

(200 g / 7 oz)

3/4

Cup

Full fat Eggnog

(200 ml / 6 oz)

2

Large

Eggs

1

Stick

Unsalted butter, melted

(113 g / 4 oz)

1/2

Cup

Hazelnut spread
Instructions
Preheat oven to 350F and line 18 muffin cavities with muffin tins.

In a medium bowl sift together flour, baking powder, salt and ntemug add sugar and mix to incorporate.

In a large measuring cup mix together the eggs and eggnog.

Pour the eggnog mix to the flour mix followed by the melted butter and mix just to combine.

Warm the hazelnut spread in the microwave for about 30 seconds.

Pour batter into muffin tins two third full and add 1 tsp hazelnut spread on top.

Use a knife or a took pick to swirl the hazelnut spread with the muffin batter.

Bake for 15-18 minutes. Remove from the oven and allow 5 minutes to cool.